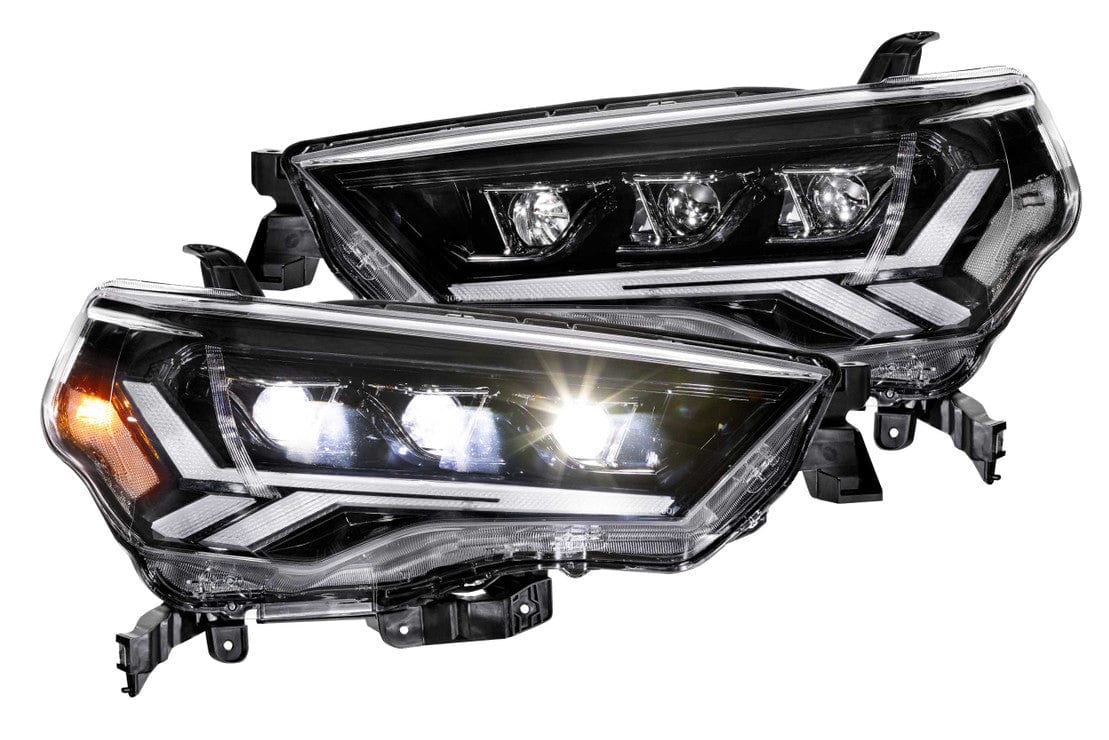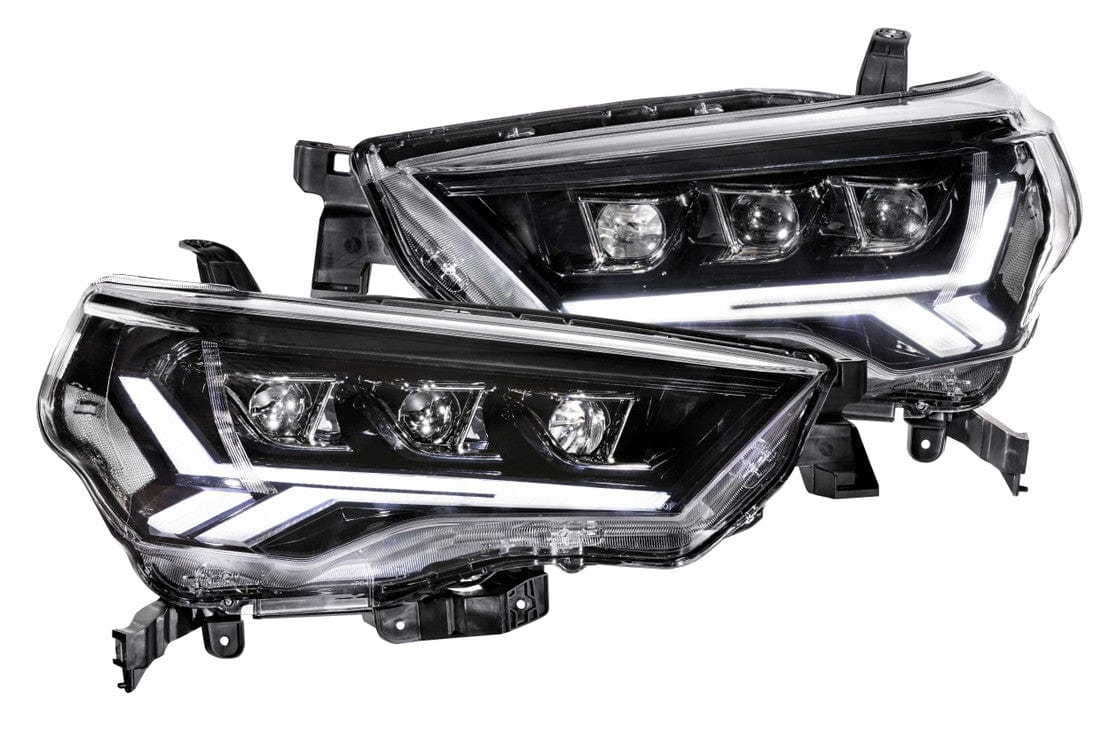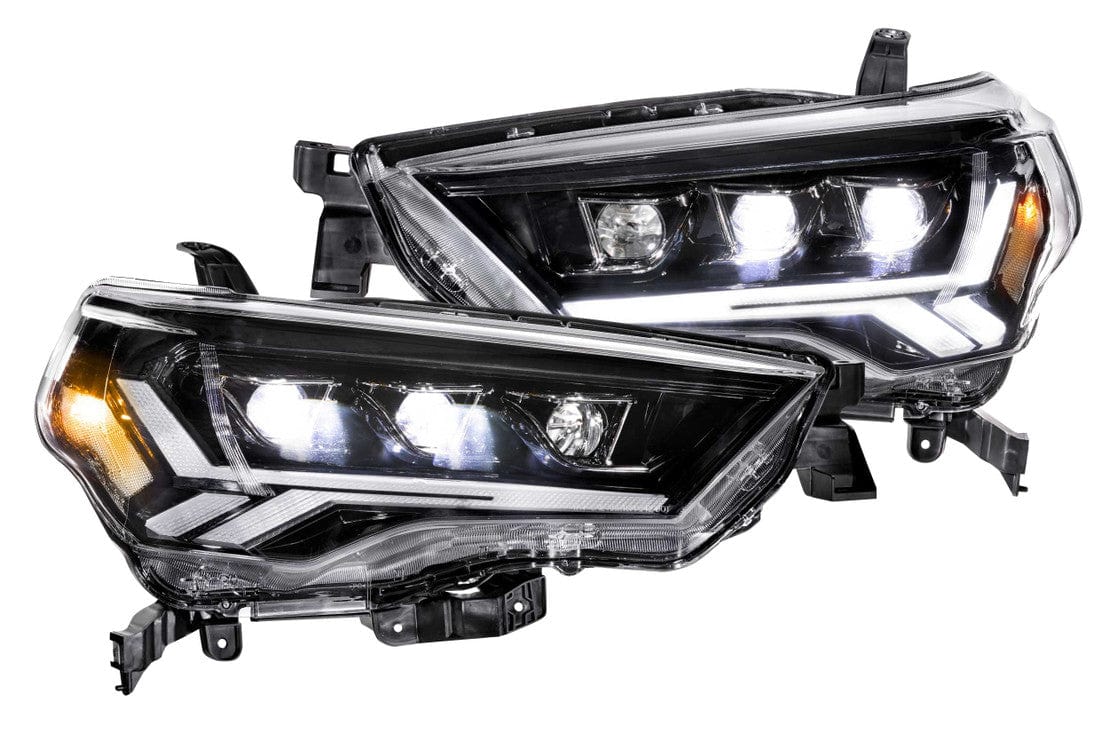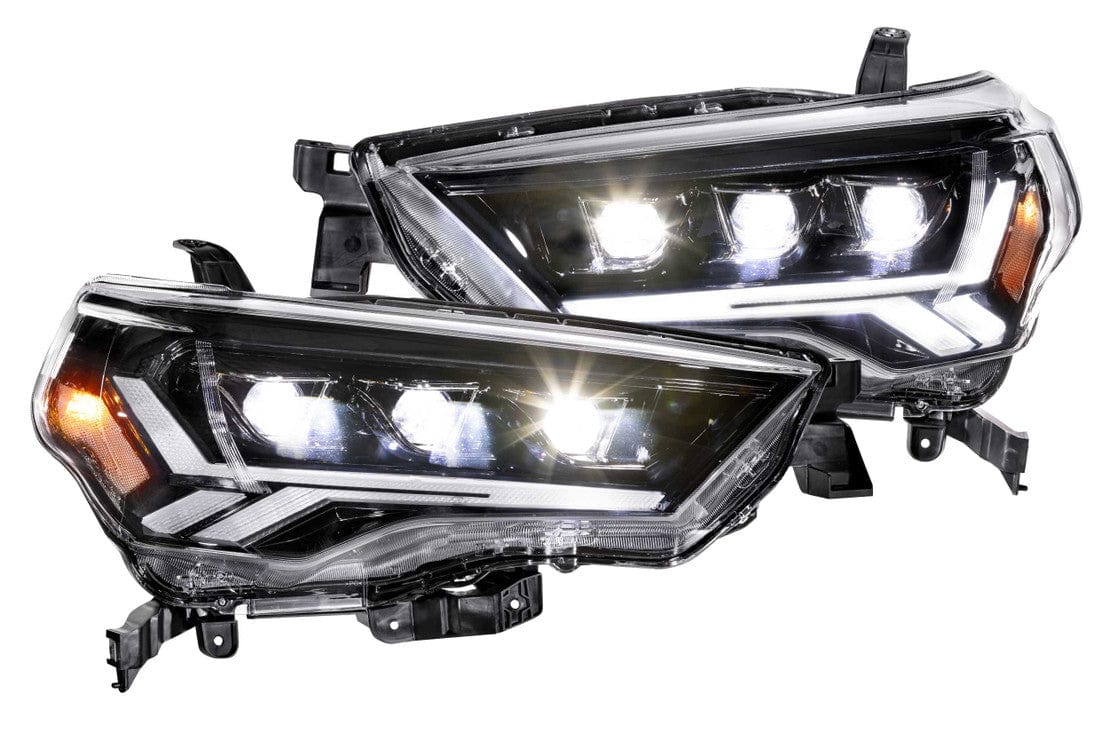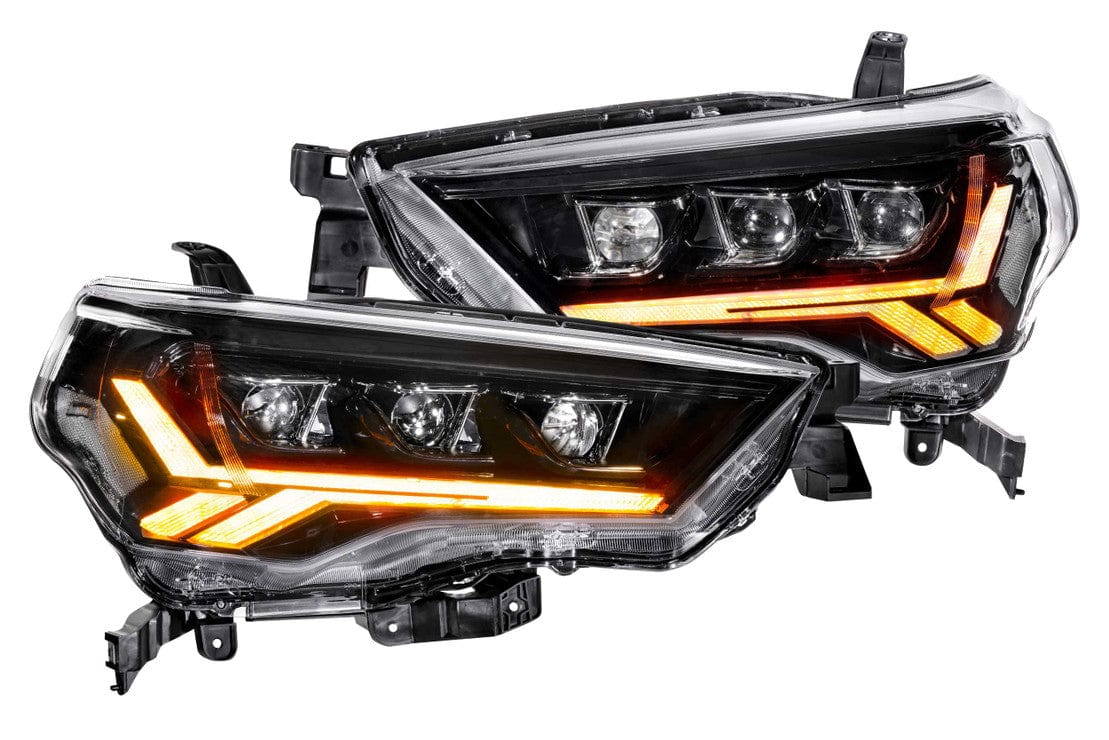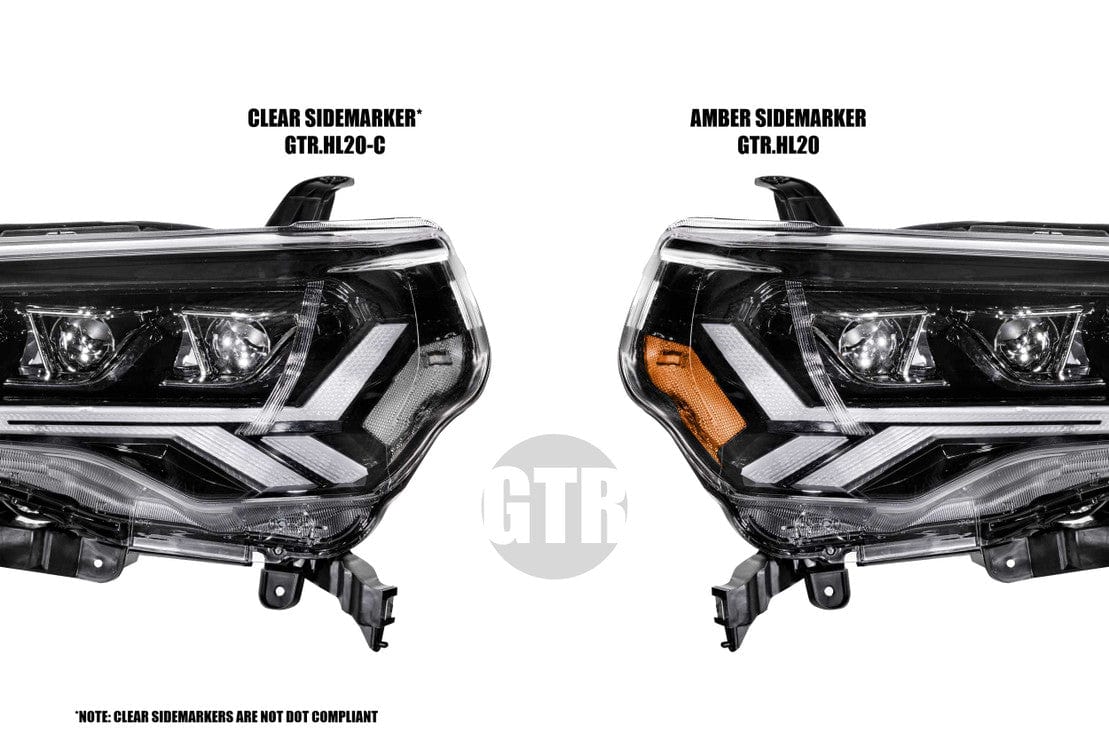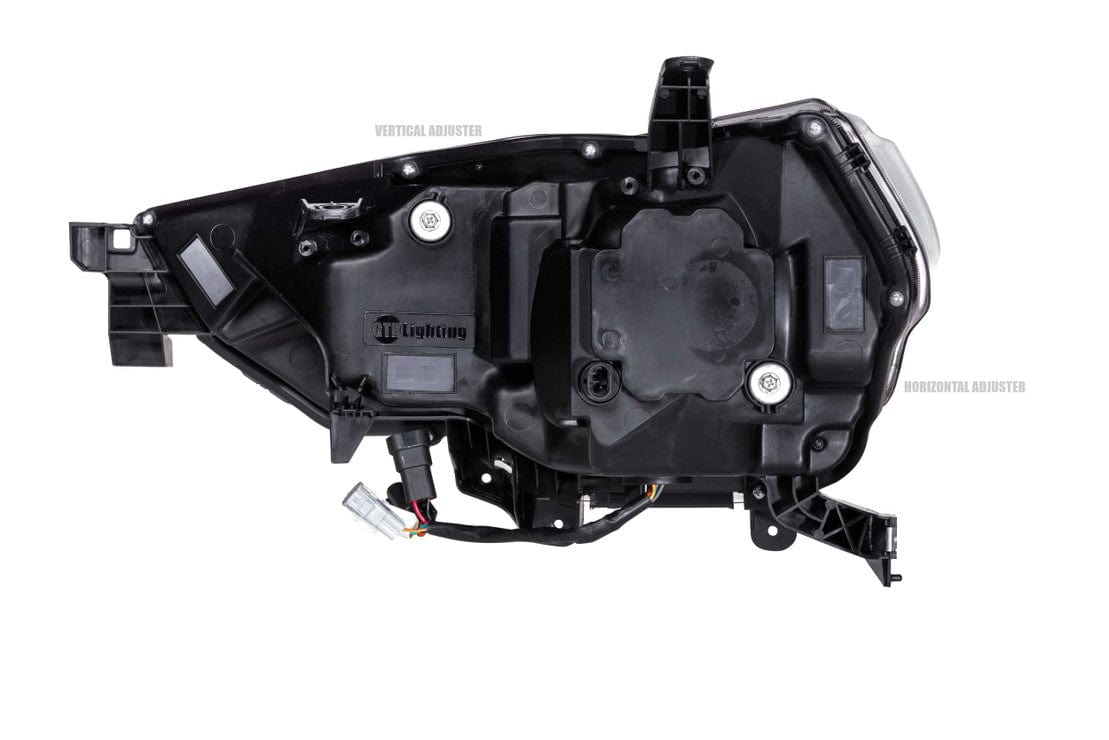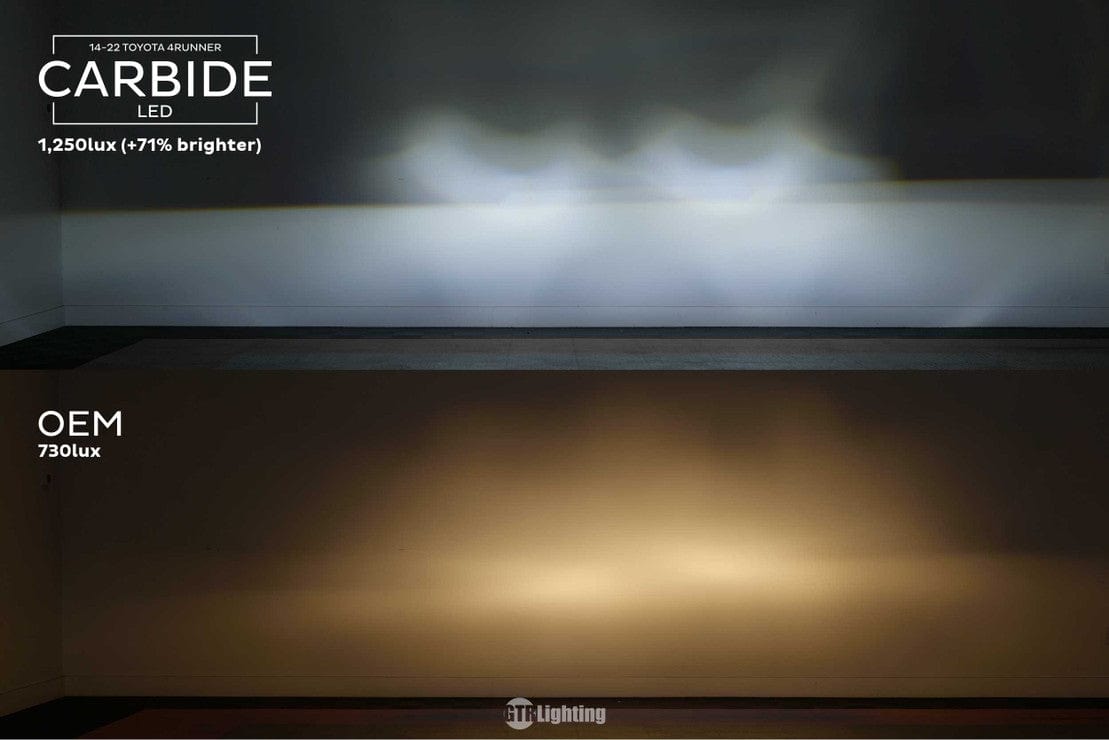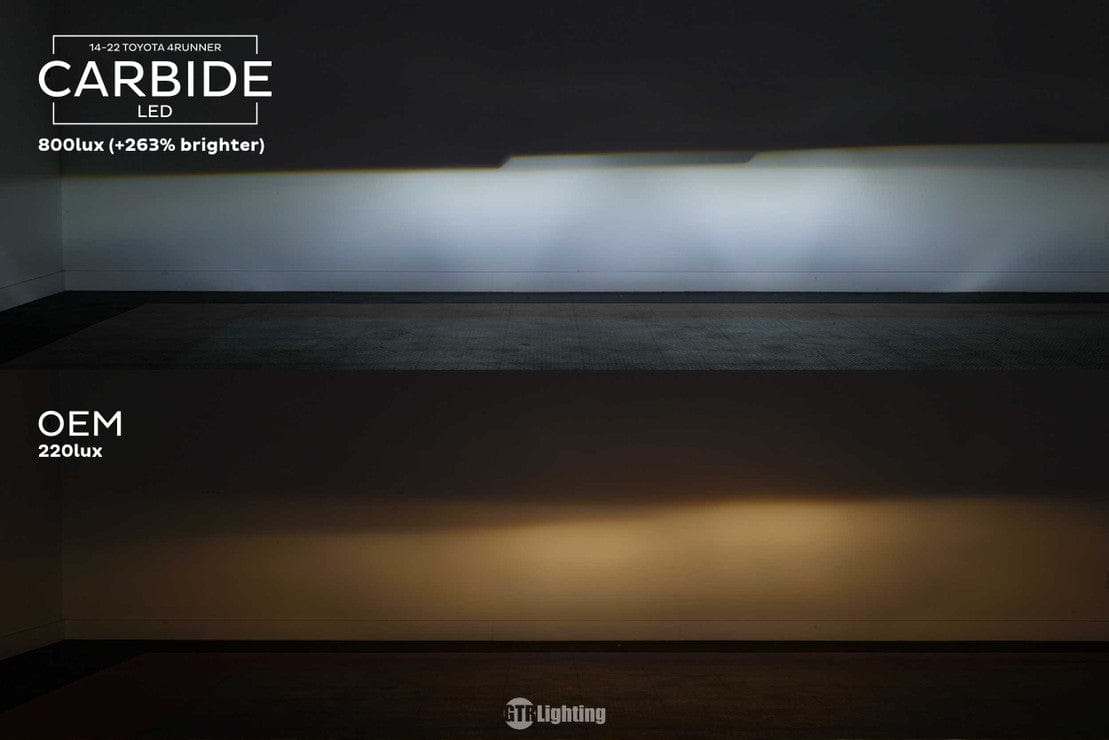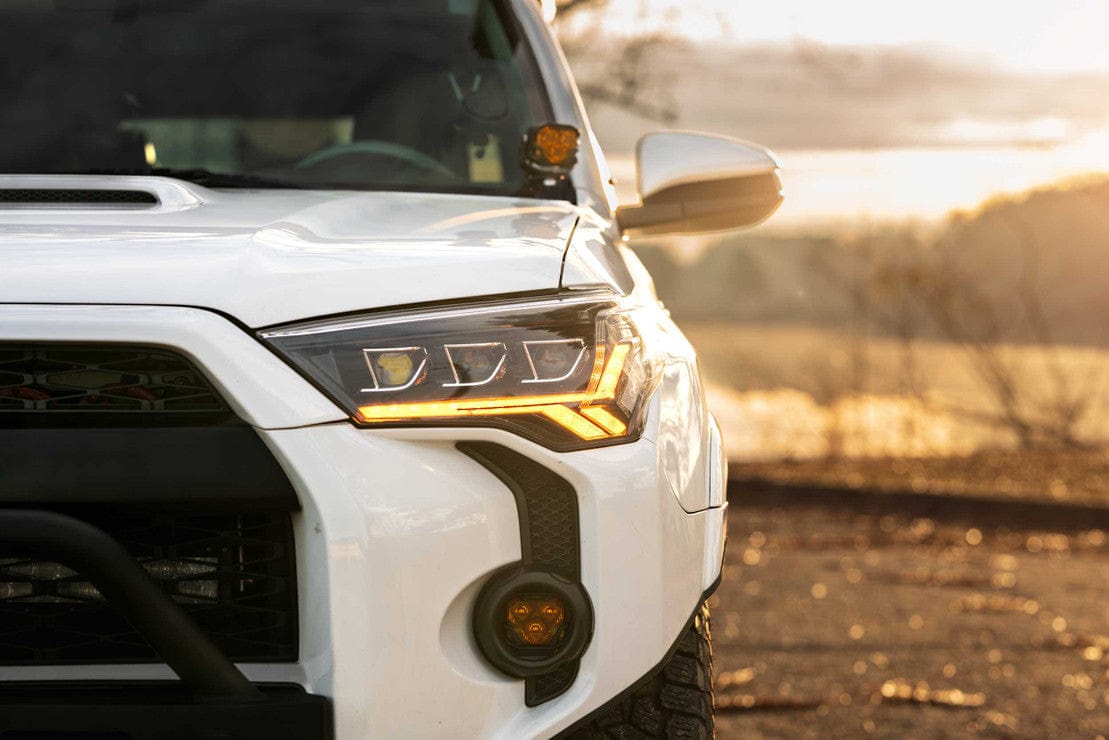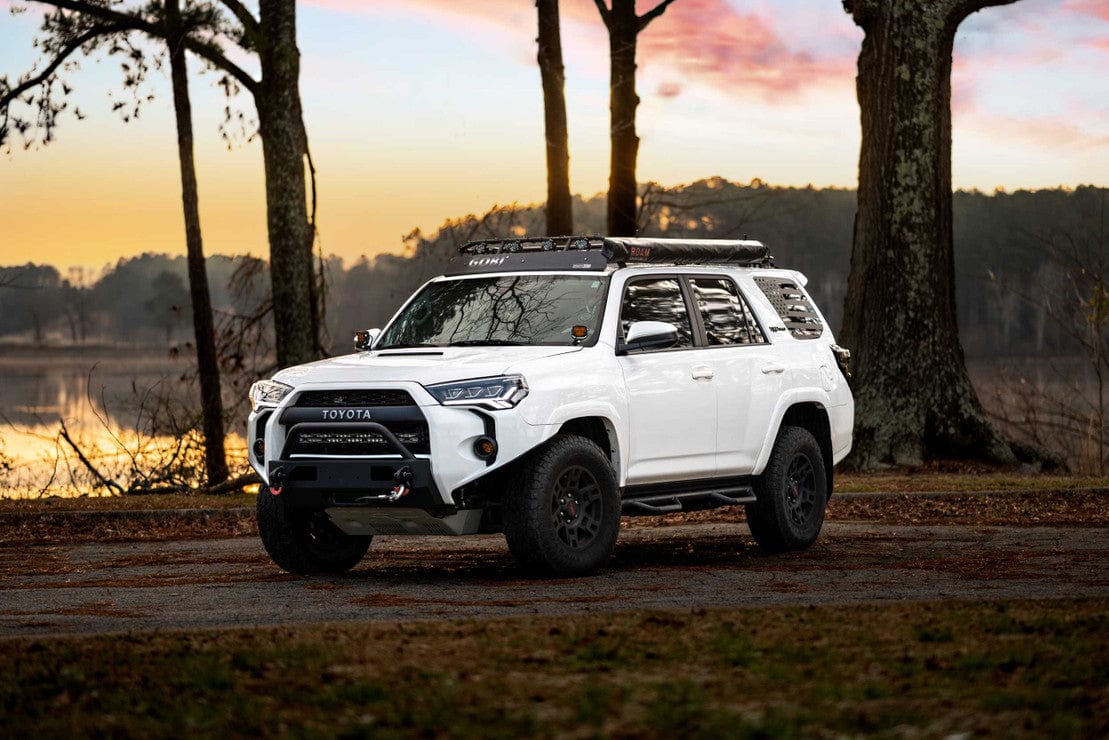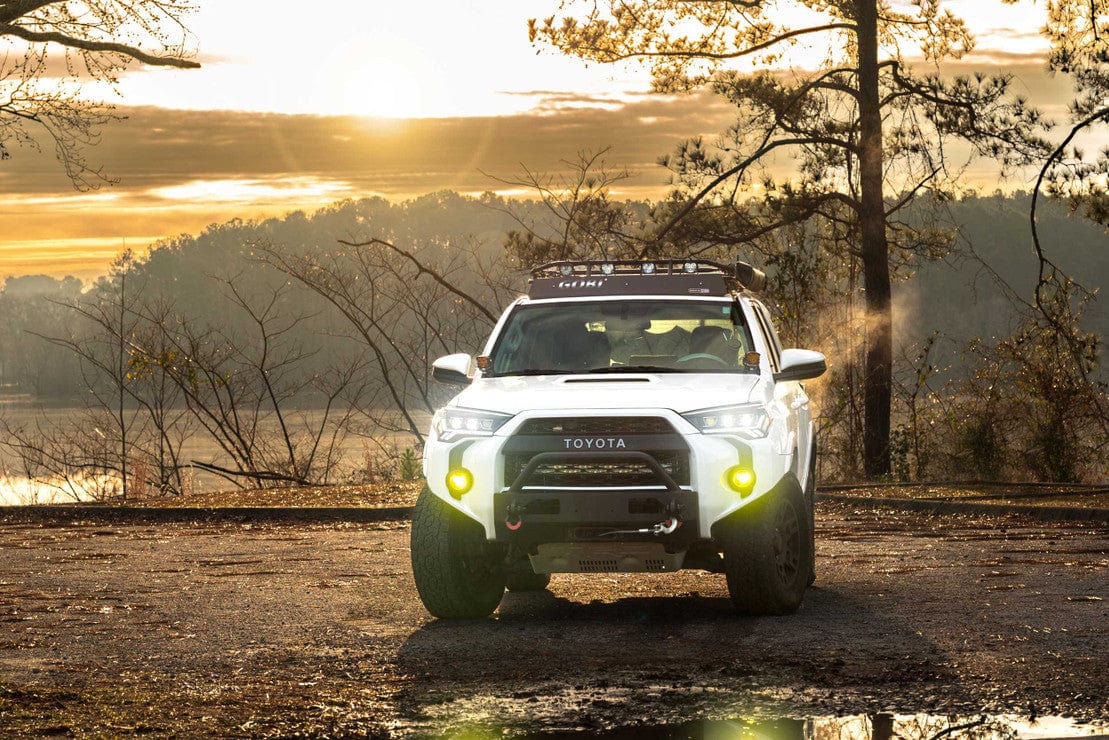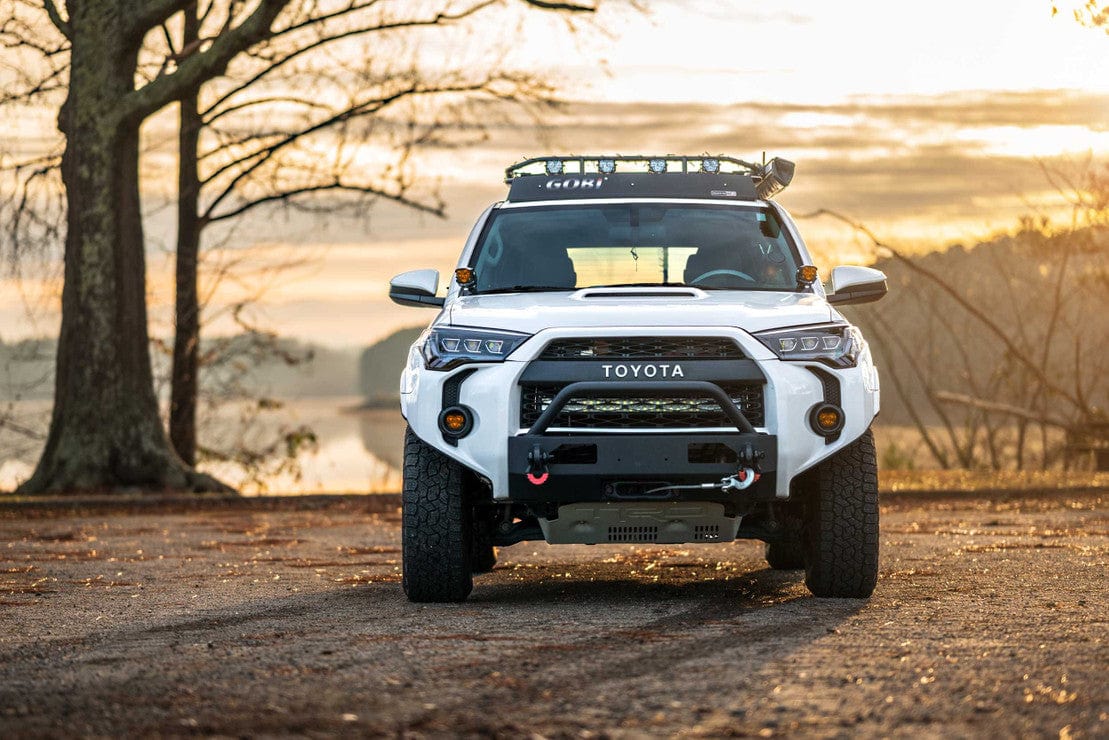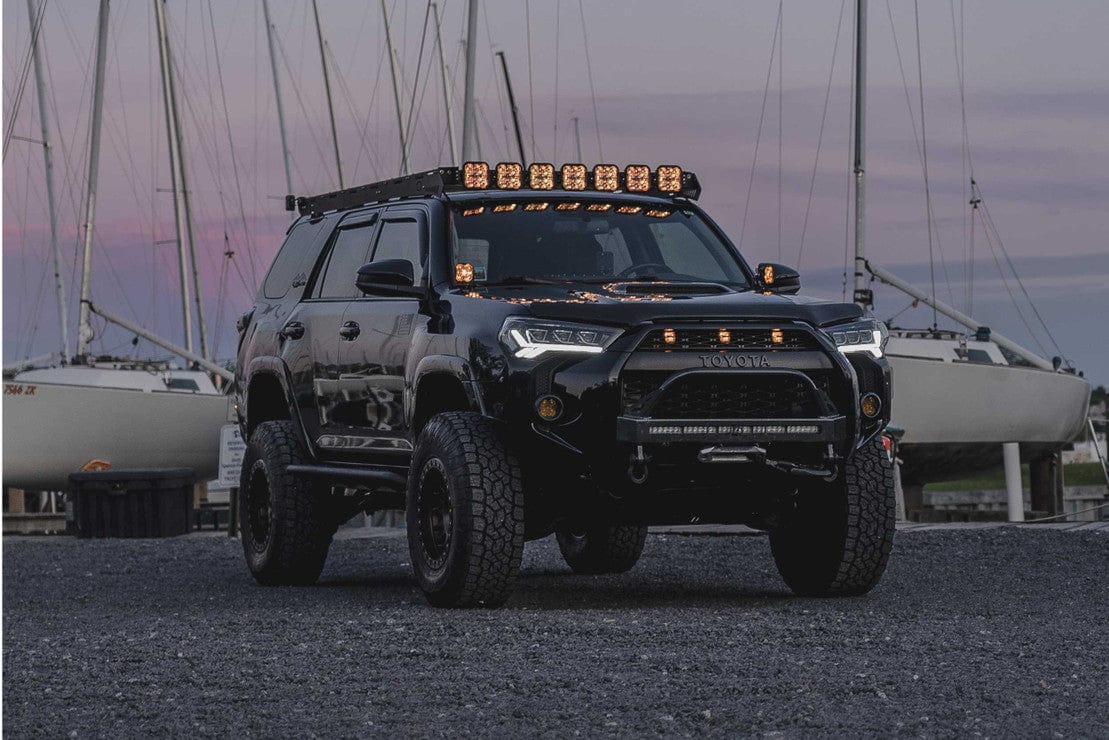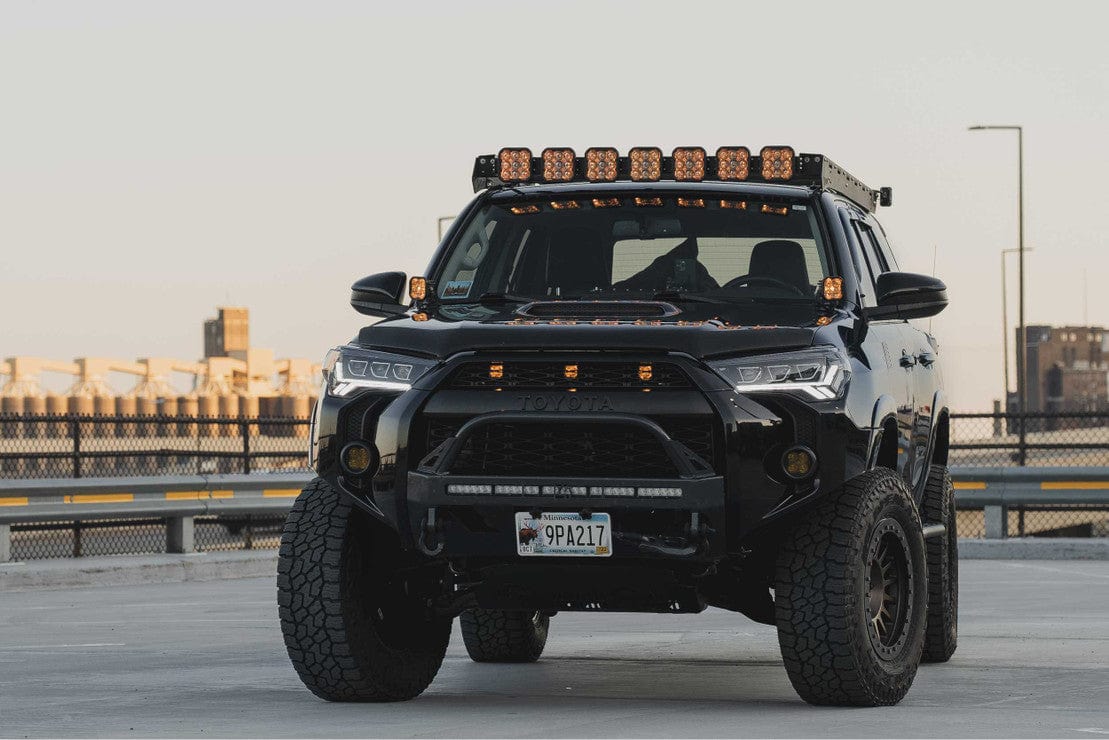 TOYOTA 4RUNNER: GTR CARBIDE LED HEADLIGHTS (2014-2024)
Introducing the Carbide LED Headlights by GTR Lighting for your 4Runner! These headlights are designed to elevate your driving experience with cutting-edge features. They boast a triple projector design inspired by Lexus' original LED headlights, and their Y-shaped diffuser-enhanced LED Daytime Running Light ensures exceptional brightness day and night. GTR Lighting's reputation for top-notch LED upgrades continues with the Carbide series. Equipped with powerful low and high beam LED projectors, they provide a wide, well-distributed beam pattern for superior visibility. The integrated switchback Amber LED Turn Signal adds safety and style to your vehicle. Crafted with attention to detail, the Carbide headlights feature a chrome and gloss black interior trim and UV-resistant polycarbonate lenses, equipped with amber side markers for DOT compliance. Plus, these headlights offer hassle-free installation, making them a perfect fit for pre-2023 MY 4Runners, with minimal modifications required. Elevate your 4Runner's style and performance with the Carbide LED Headlights from GTR Lighting!
BENEFITS
Style:

 

Triple projector design for a sleek look.
Brightness:

 

Eye-catching LED Daytime Running Light for superior visibility.
Visibility:

 

Powerful low and high beam LED projectors for clear sight.
Turn Signals:

 

Sequential LED turn signals enhance safety and style.
Durability & Easy Installation:

 

Chrome/gloss black housing, UV-resistant lenses, and plug-and-play for pre-2023 MY 4Runners.
WHAT'S INCLUDED
LED Headlights: 2x (One Pair) Carbide LED Headlights

Wiring: Plug and Play Harness
WARRANTY INFORMATION
This GTR Lighting product includes a 2 Year limited warranty, serviced and supported by the GTR Lighting team in Atlanta, GA. This warranty does not cover modifications, alterations, or misuse. 
COMPATIBILITY
Toyota 4Runner: 2014-2023 w/ Halogen high beams (Adapter Harness req. for 2021+)

*Canadian Vehicles: May need to disable DRL to avoid flickering.

Replaces Toyota Part #: 81170-35571, 81130-35541, 8117035571, 8113035541

NOTE: These housings have been designed for, and tested on, US-Spec vehicles. Other countries' compatibility may vary and is not guaranteed nor always known.
COMPLIANCE
Clear Side markers are non-DOT compliant
TECHNICAL SPECIFICATIONS
INTENSITY: 2,500lm (Raw; each)

TRAFFIC PATTERN: LHD Only

INPUT: Toyota Multi-pin and 9005 (Plug and Play)

BEZEL COLOR: Chrome / Matte Black

SIDEMARKER: Clear or Amber

MATERIAL: ABS Plastic (Housing), UV-Resistant Polycarbonate (Lens)

OPTIC: High Output GTR Projector LED
LINE DRAWINGS
Videos