Keep up with Our Current Discounts and Promotions! 
Act Fast!
Discounts are subject to change weekly 
Get an additional 10% off LED Underglow = code: Underglow10

Get 5% off Your Purchase of $1,000 or more = code: 1kclub 

Get 10% off your Purchase of $2,000 or more = code: 2kclub 

Get 10% off your Purchase of Grille Lights = code: Grilleclub 

Get 5% off your first order (excludes prebuilt headlights/ taillights) = Code:

first

Get 10% off

Interior Footwell Lighting

 = code: Interior10
How to apply Coupon Codes?
Step 1: Start Checkout 
Step 2: Input email and shipping address or login
Step 3: Choose a Shipping Method then press continue to payment 
Step 4: On the Order summary page- Enter discount code in the (Gift card or discount code)  Box as pictured below and then click apply. 
Step 5. Your discount has now been applied! and you can proceed to finalize your Checkout!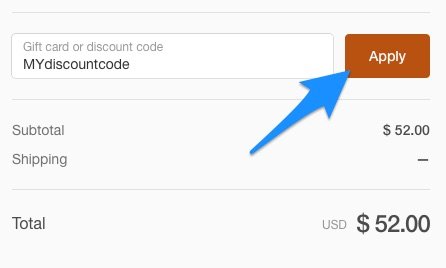 Want something Else even better than a Discount?
Sign up for our Affiliate program here to earn money by referring friends and family!
*discounts not applicable on prebuilt headlights