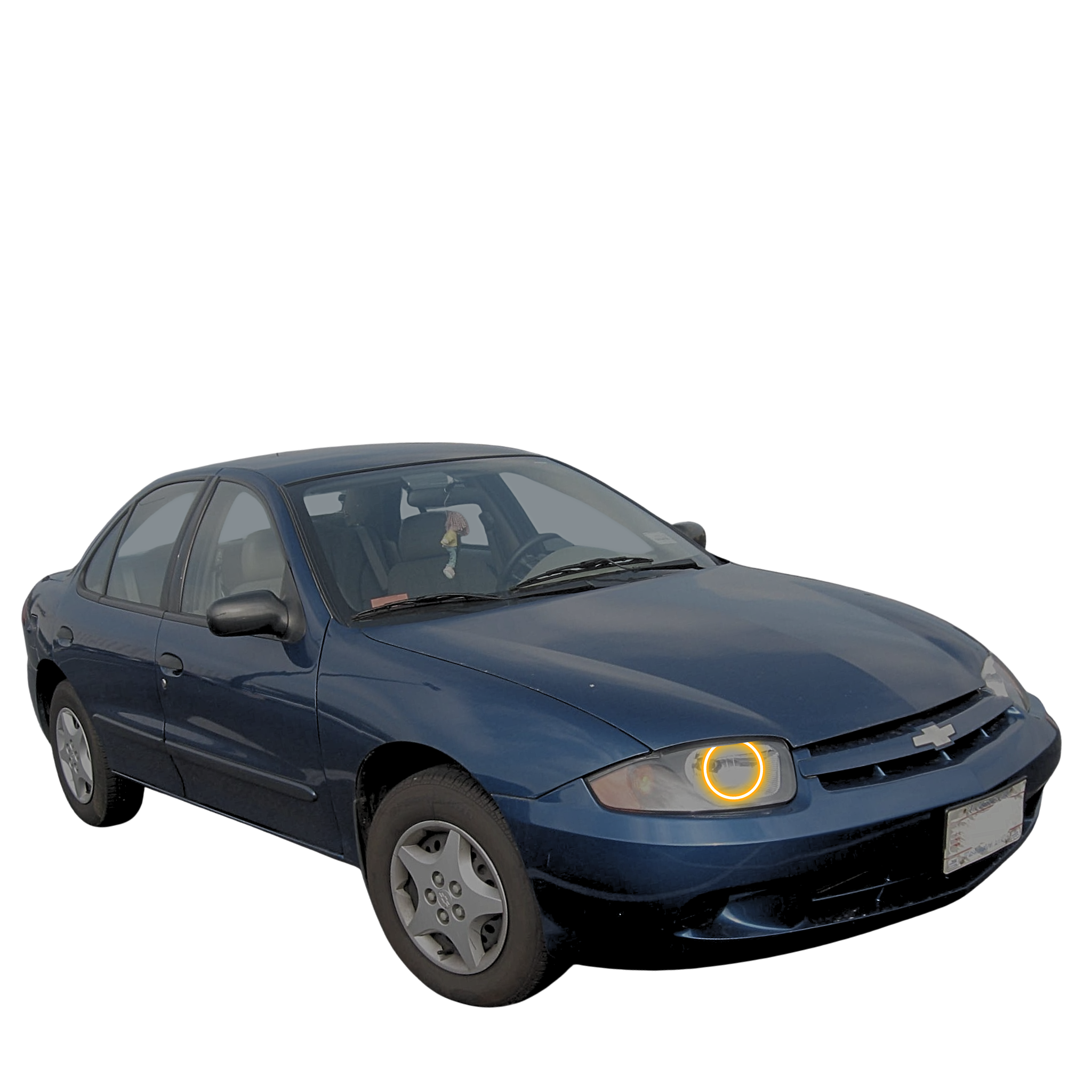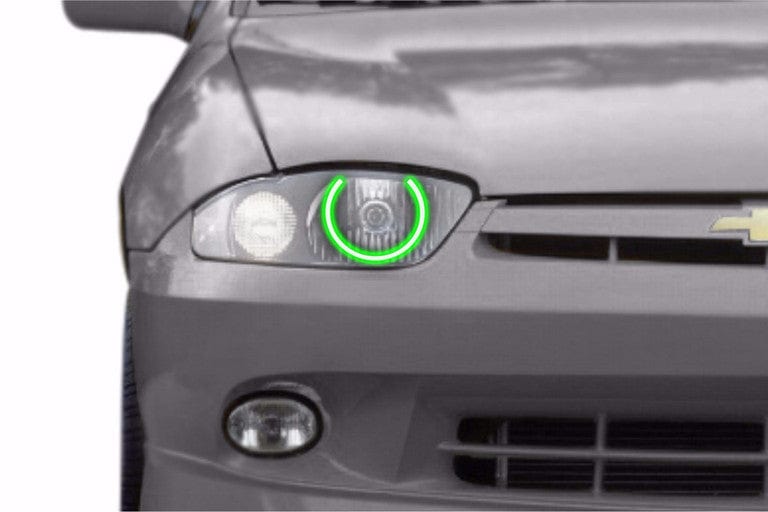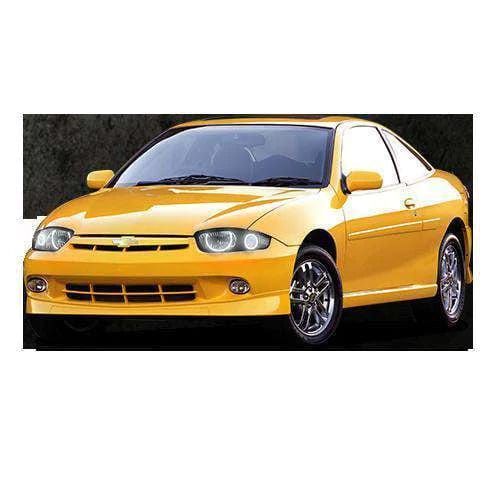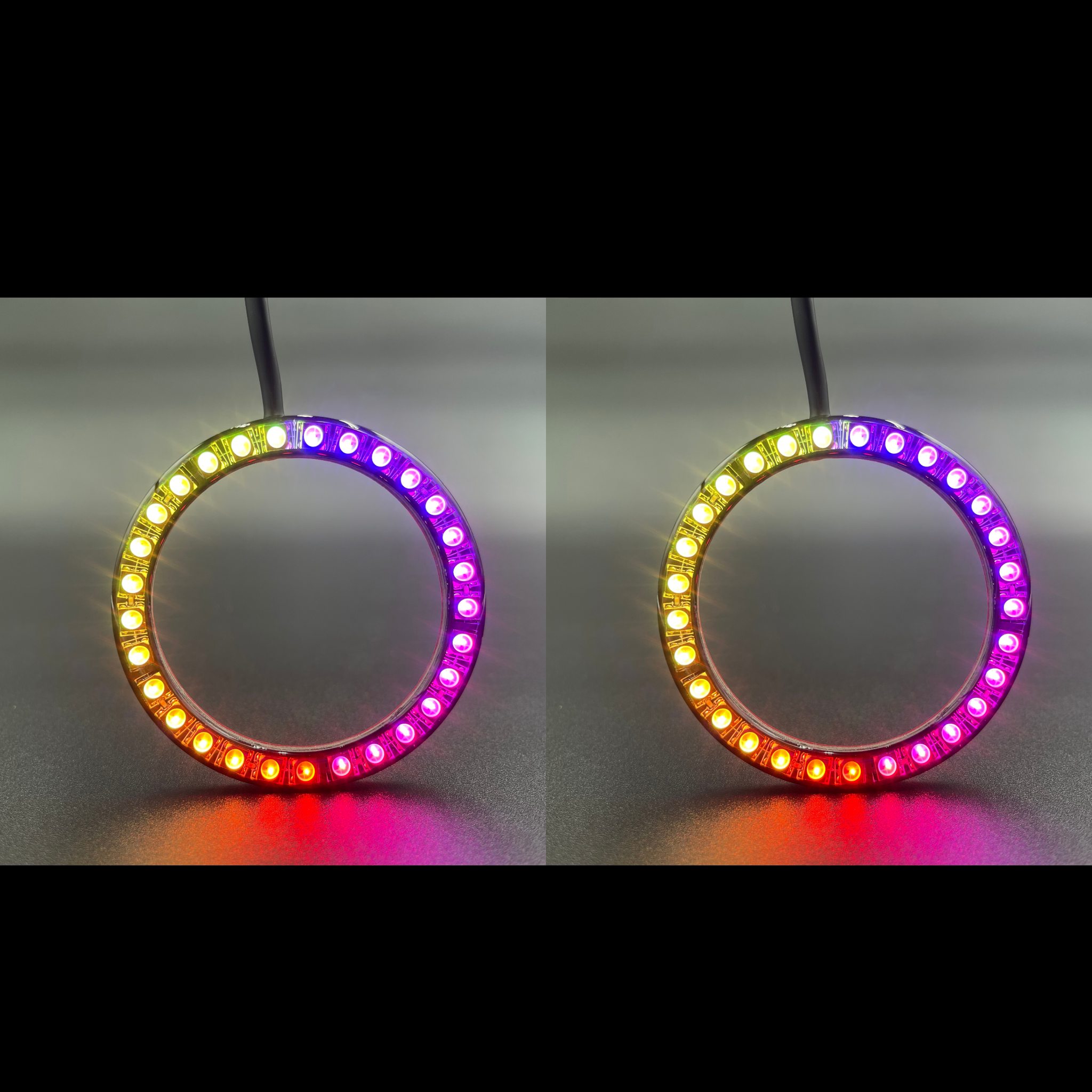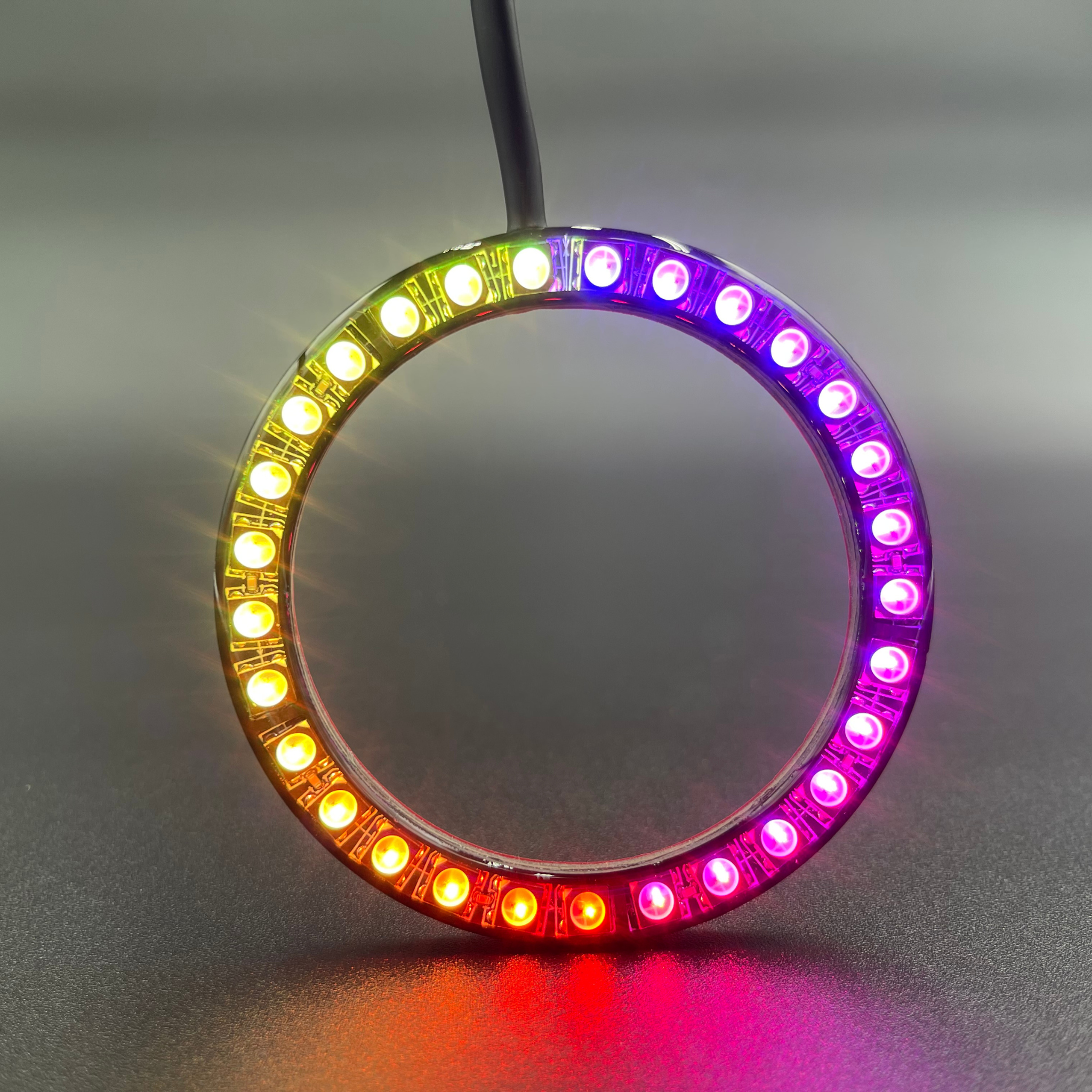 Chevrolet Cavalier Multicolor Halo Kit (2003-2005)
Transform Your Headlights with Vibrant and Dynamic Multicolor LEDs.
✔️ #1 most Head-turning mod: Prepare to get tons of compliments and looks
✔️ Save money: No need to buy new headlights, simply upgrade your factory headlamps and get the look you want.
✔️ Flow/Color Chasing LEDs: Newest LED tech featuring flowing 120+ effects
✔️ Full Multicolor: The newest and brightest multicolor LED tech featuring a variety of modes and features
✔️ 2-in-1 Hybrid LED Control: Control your LEDs with your Phone + wireless handheld remote
✔️ Enhanced Look: Makes your car stand out, adding an attractive unique and modern touch.

Overview 
Light up your 2003-2005 Chevrolet Cavalier with this unique multicolor halo kit. It adds a bold, vibrant look to your car and is the perfect way to make it stand out from the crowd. This kit includes eight ultra-bright LEDs and is easy to install with no special tools required. Make the night your own with this eye-catching halo kit.
Color Style

 

+ Remote
RGBW: Full-Color Functionality + Pure White Mode
Flow / Color Chasing : Full-Color Functionality with over 200+ Sequential/ Color Chasing Modes
Remote Options
(2 in 1):  Hybrid Controller features Bluetooth Control + Wireless Handheld Remote
Bluetooth Control: Allows the user to control the Halo kit/ Led Lights via app on your phone! Our Ultra-responsive app gives you full control over the colors, modes, brightness, speed, and more! Your phone or smart device is the controller! 
RF Handheld Remote: "Radio Frequency" wireless remote features a quicker, easy to use solution for controlling your lights. Similar to a miniature tv remote. This remote option allows you to change colors, modes, brightness, and speed, at the quick click of a button. 
Installation
Installation Time: 1-2 hours (after headlight is open)
Installation Overview: Product installs into your existing OEM headlights
Tools Needed: Basic Toolset
ORDER INCLUDES
(2) Halo Rings
(2) waterproof Halo Drivers if RGBW.
Easy wiring + Voltage regulators (drivers) + your choice of controller
Product installs into your existing headlights
Easy Plug and Play wiring + harnesses/drivers
Hybrid (Bluetooth + Handheld Remote)
Install guide + Access to Install Resources 
Top-Notch Customer Support 
Invitation to RGB Halo Kit's affiliate program (earn commissions for referrals)
Quantity: 1 Pair (Left and Right Side)
Vehicle Compatibility
This kit fits the following vehicles:
2003 Chevrolet Cavalier
2004 Chevrolet Cavalier
2005 Chevrolet Cavalier