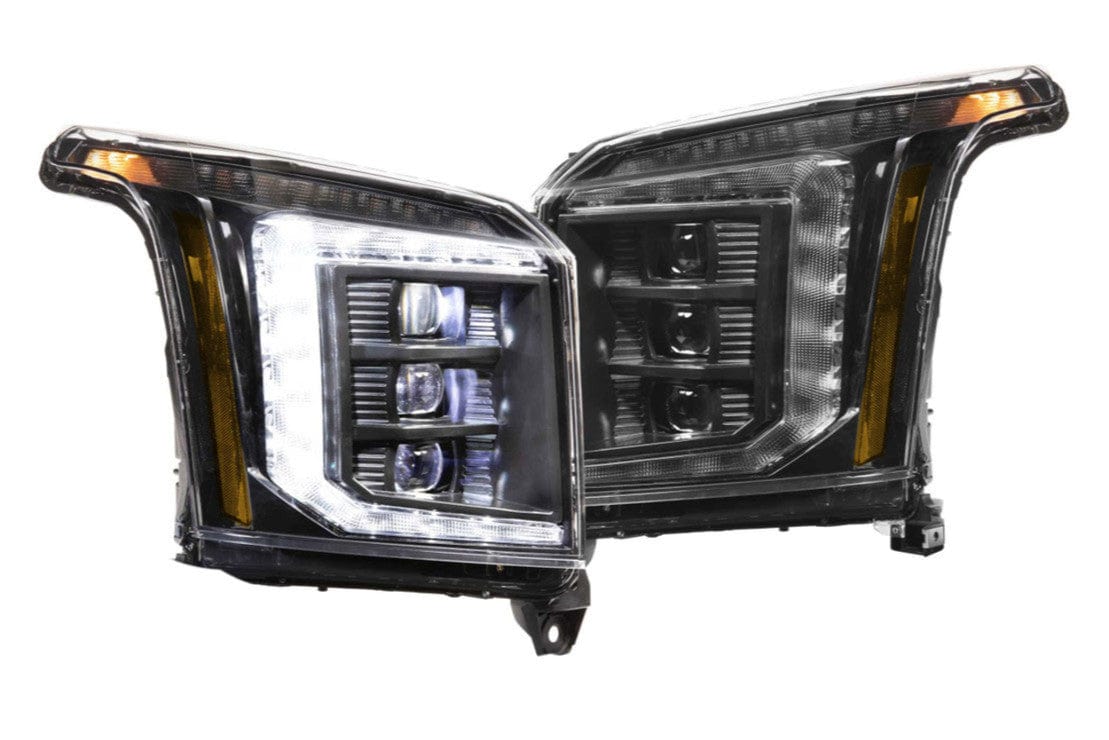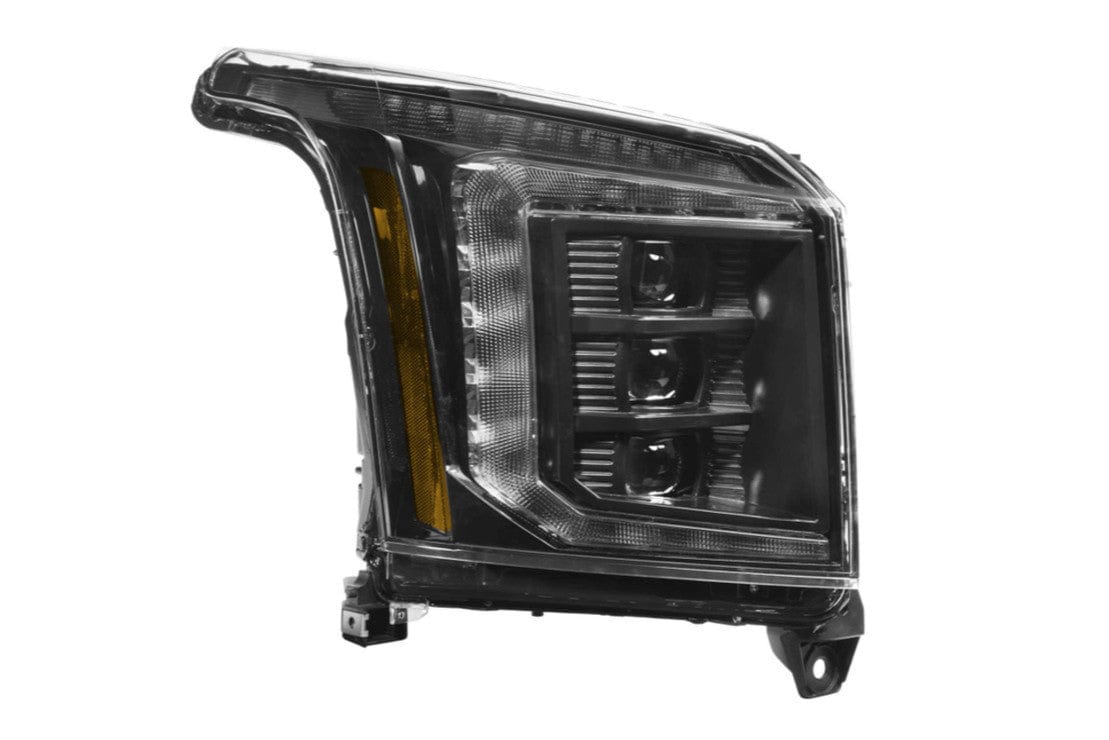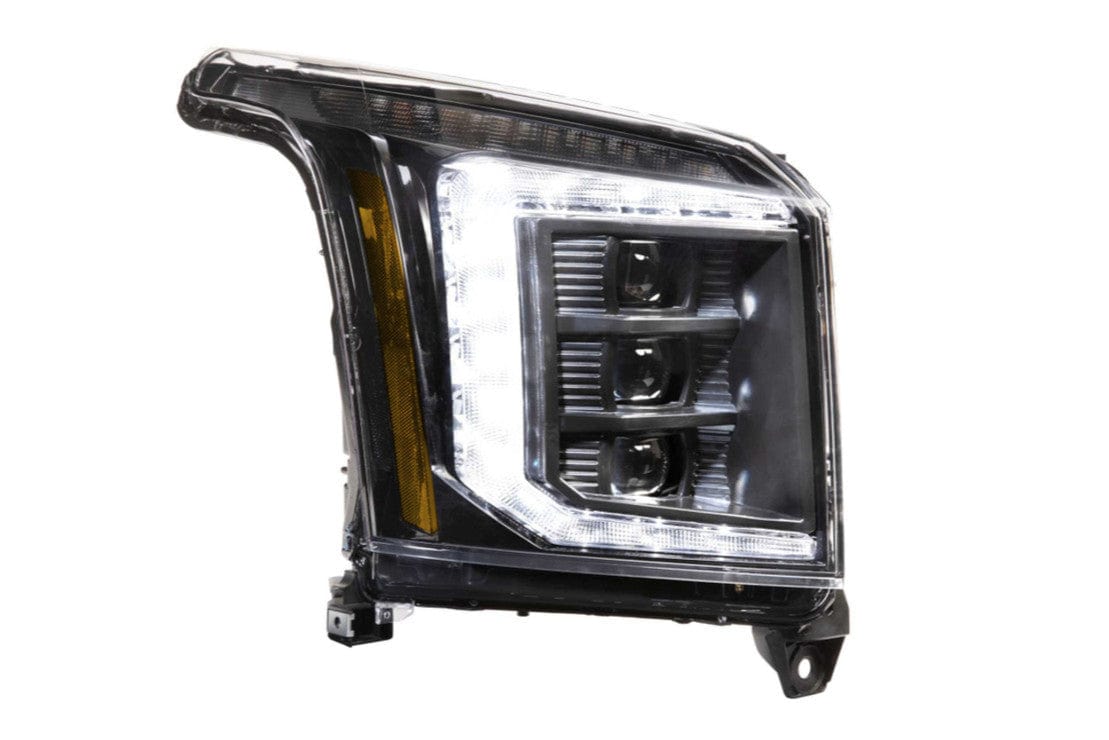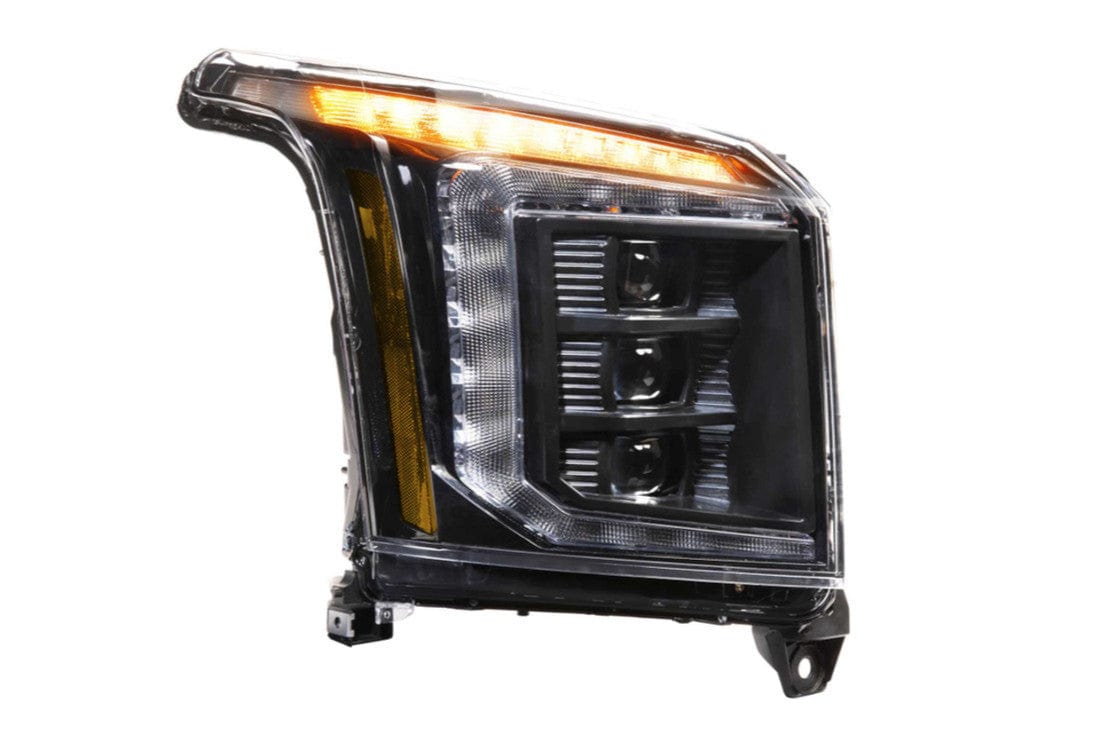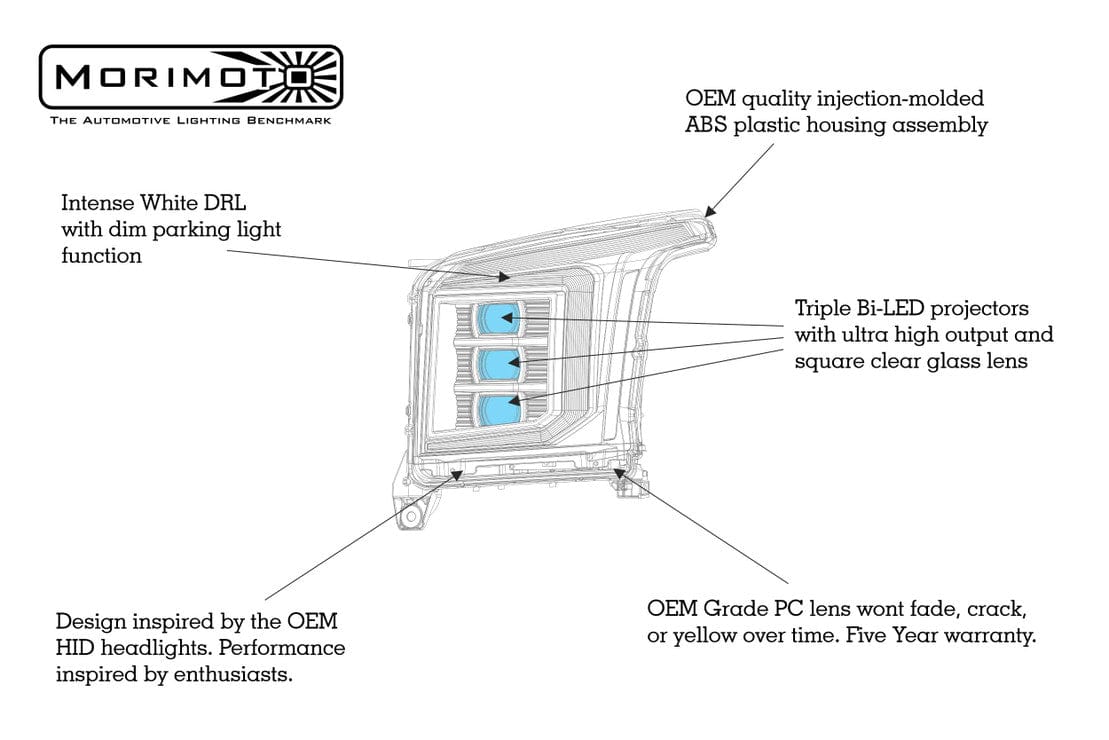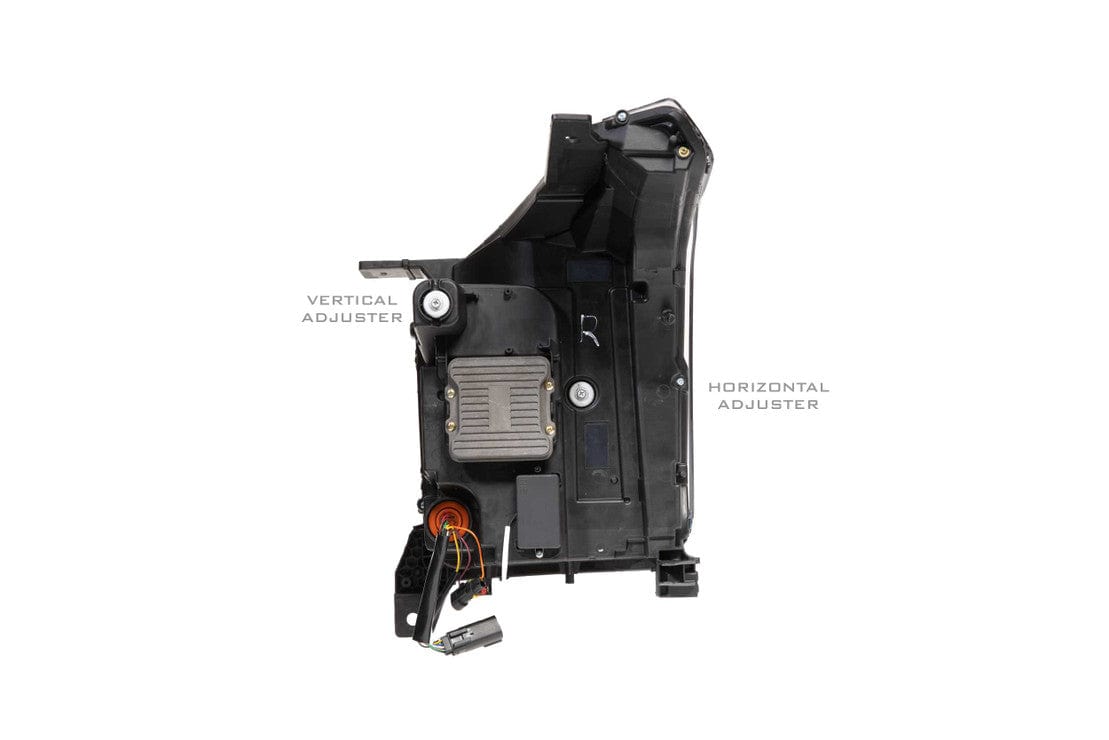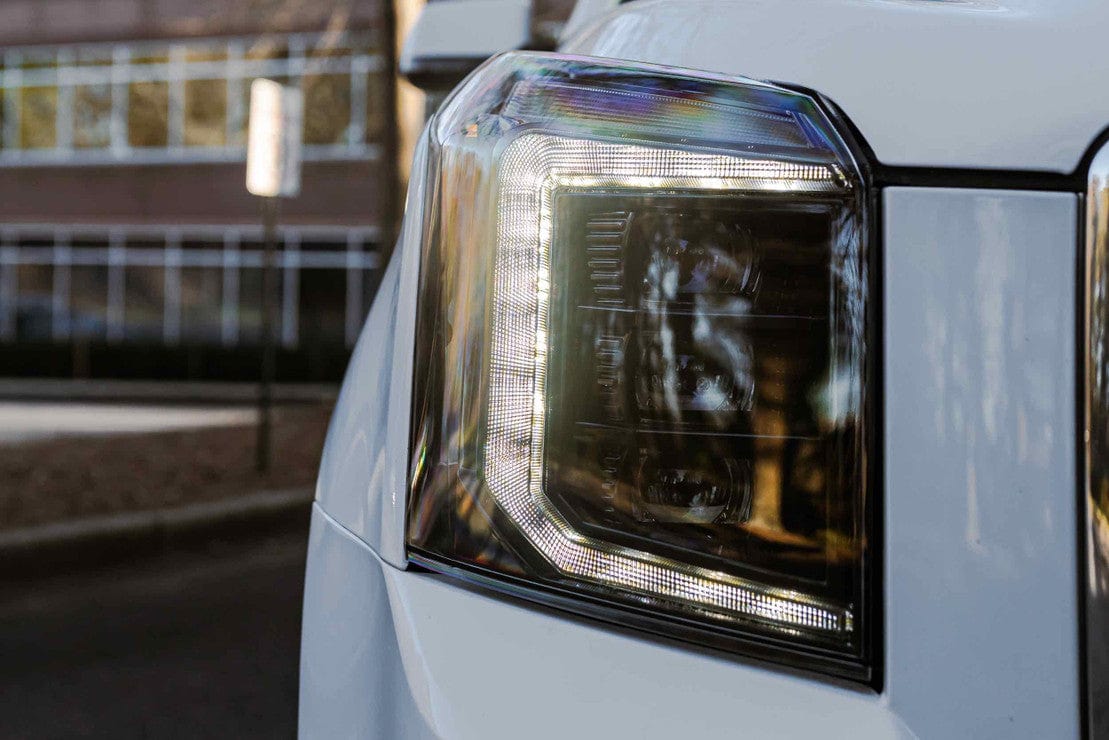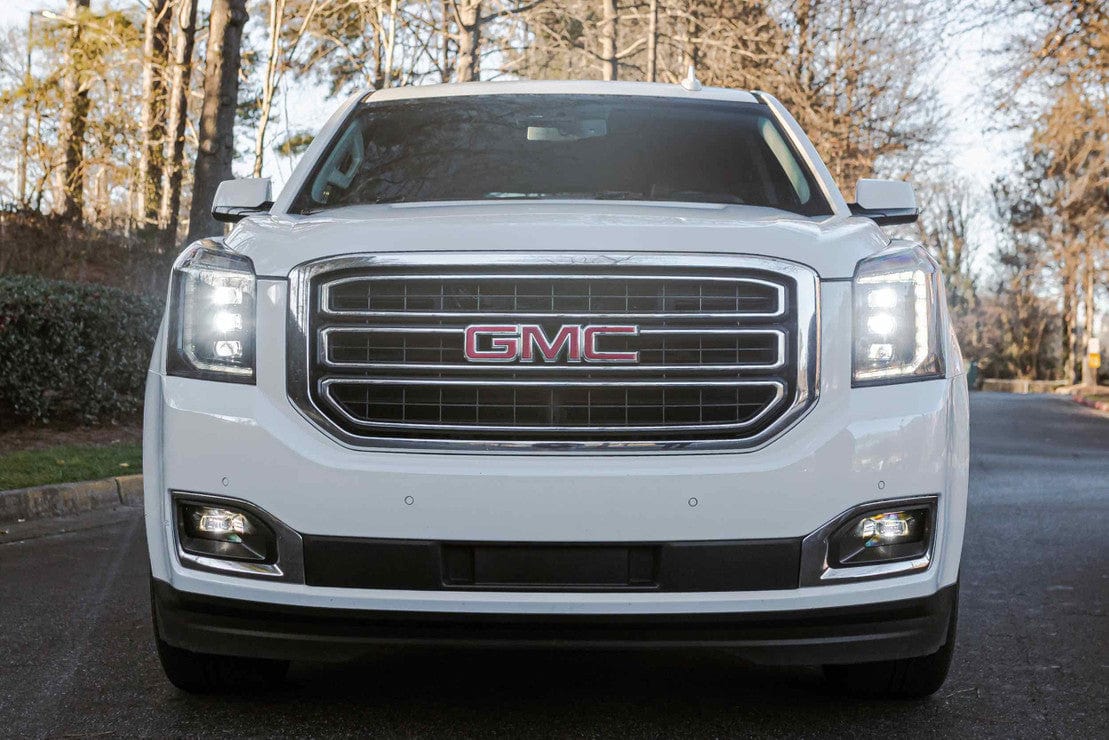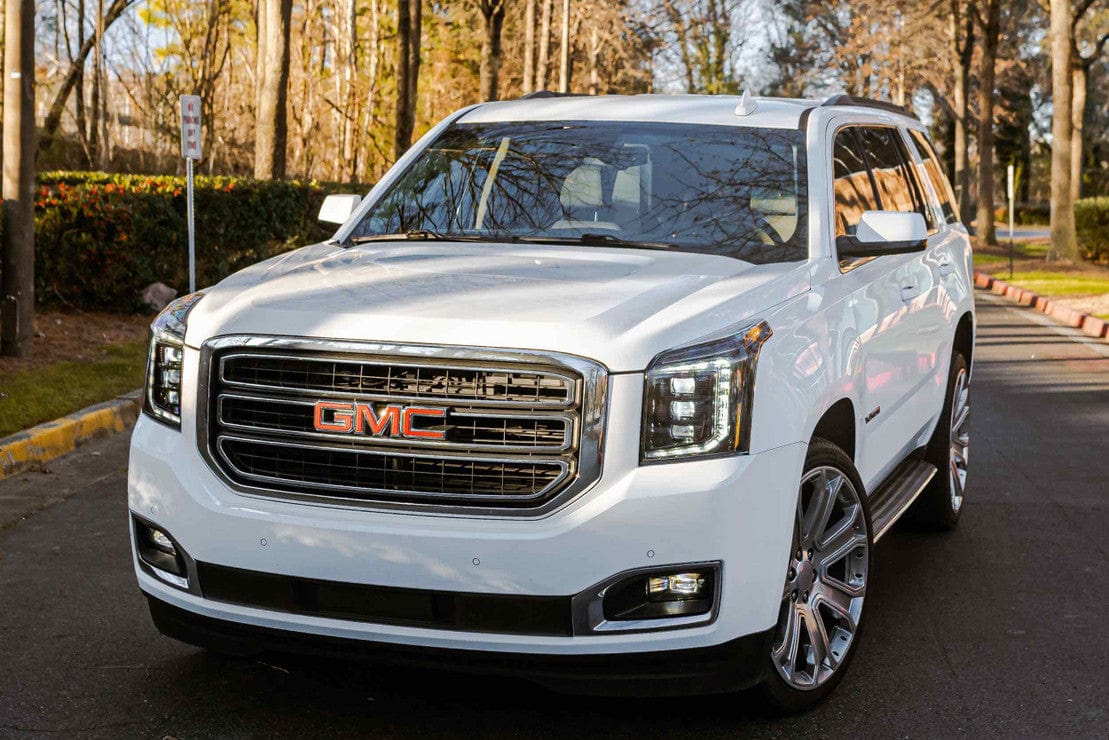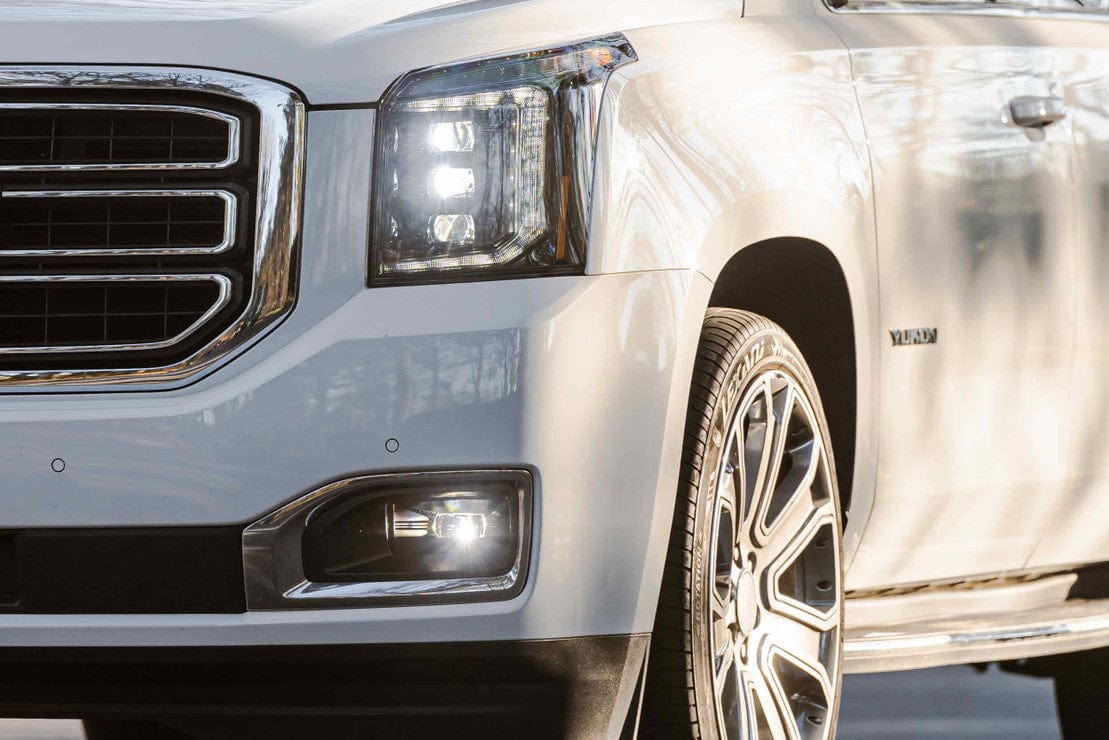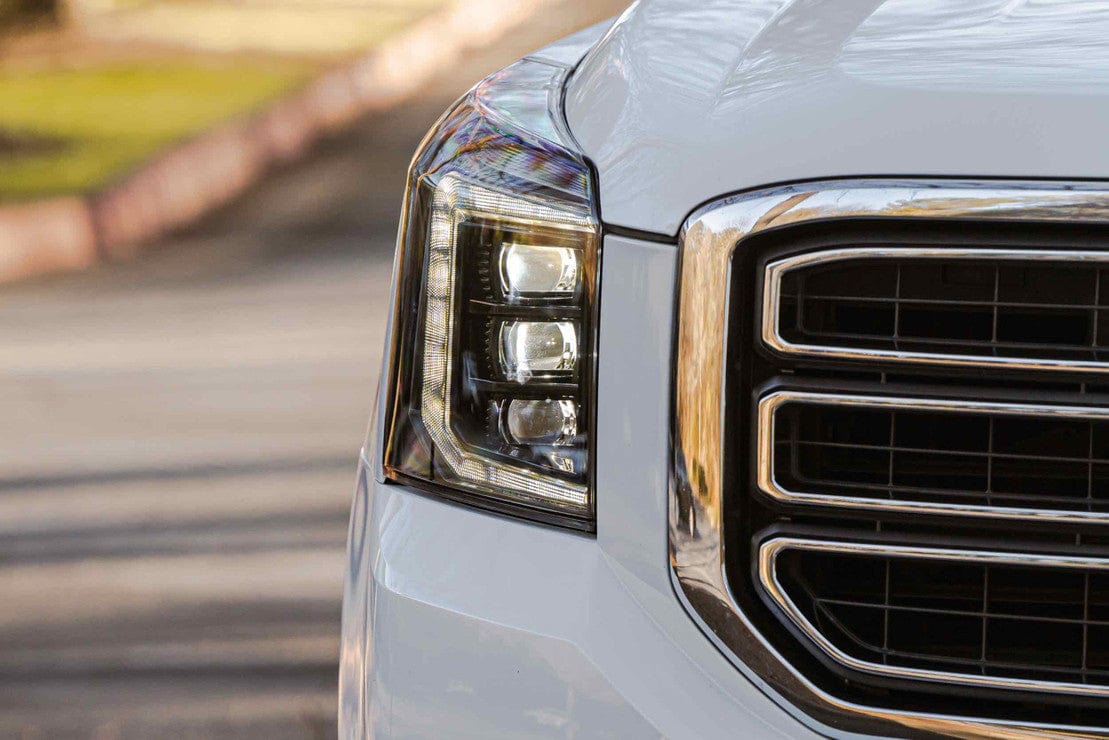 GMC YUKON (15-20): XB LED HEADLIGHTS (2015 - 2020)
The Morimoto XB LED Yukon Headlights – a modern and functional upgrade for your GMC Yukon. Say goodbye to inadequate stock headlights with these premium replacements. Featuring triple Bi-LED projectors, full LED daytime running lights, and a distinctive sequential LED turn signal, these headlights not only enhance visibility but also elevate your vehicle's aesthetics. The LED daytime running lights are powered by Osram 5000K LEDs, ensuring exceptional brightness during the day and automatic dimming when parking lights or low beams are active. The triple Bi-LED projectors provide a total of 6x low beams and 4x high beams, offering superior road illumination. These headlights meet and exceed SAE and DOT standards when correctly aimed, thanks to integrated aiming adjusters. Installation is a breeze with the plug-and-play design, requiring no modifications or causing error codes. Built to last, these headlights feature a UV-coated polycarbonate lens, a lightweight yet durable PPS plastic housing, and efficient die-cast aluminum heat sinks for optimal cooling.
BENEFITS
Enhanced Visibility:

 

Triple Bi-LED projectors and full LED daytime running lights for safer driving.
Distinctive Design:

 

Sequential LED turn signals and gloss black housing for a stylish look.
Easy Installation:

 

Plug-and-play design, no modifications needed.
Durable Construction:

 

UV-coated lens, lightweight housing, and efficient cooling for long-lasting performance.
Compliance & Safety:

 

Meets/exceeds SAE and DOT standards for peace of mind on the road.
WHAT'S INCLUDED
Headlights: 2x (One Pair) 15-20 Yukon XB LED Headlights

Wiring: Plug and Play Harness, Fuse Tap
WARRANTY INFORMATION
This Morimoto product includes a 5 Year limited warranty, serviced and supported by the Morimoto team in Atlanta, GA. This warranty does not cover modifications, alterations, or misuse. 
COMPATIBILITY
GMC Yukon/Yukon XL: 2015-2020

Replaces GM Part #: 84155709, 23342009, 23387147, 23445461, 23342010, 23387148, 23445462, 23217058, 23240253, 23244333, 23288541, 23342010, 23355857, 23387148, 23445462, 23490012

NOTE: These housings have been designed for, and tested on, US-Spec vehicles. Other countries' compatibility may vary and is not guaranteed nor always known.
COMPLIANCE
DOT, SAE,
 FMVSS108 Standards
TECHNICAL SPECIFICATIONS
Traffic Pattern: LHD Only

Input: GM Multi-Pin OEM

Functions: DRL (White), Turn, Parking, Low, High

Material: ABS Plastic (Housing), UV-Resistant Polycarbonate (Lens)

Optic: Kuria Optic Bi-LED

UV Coating: Momentive UVHC3000
LINE DRAWINGS
Videos