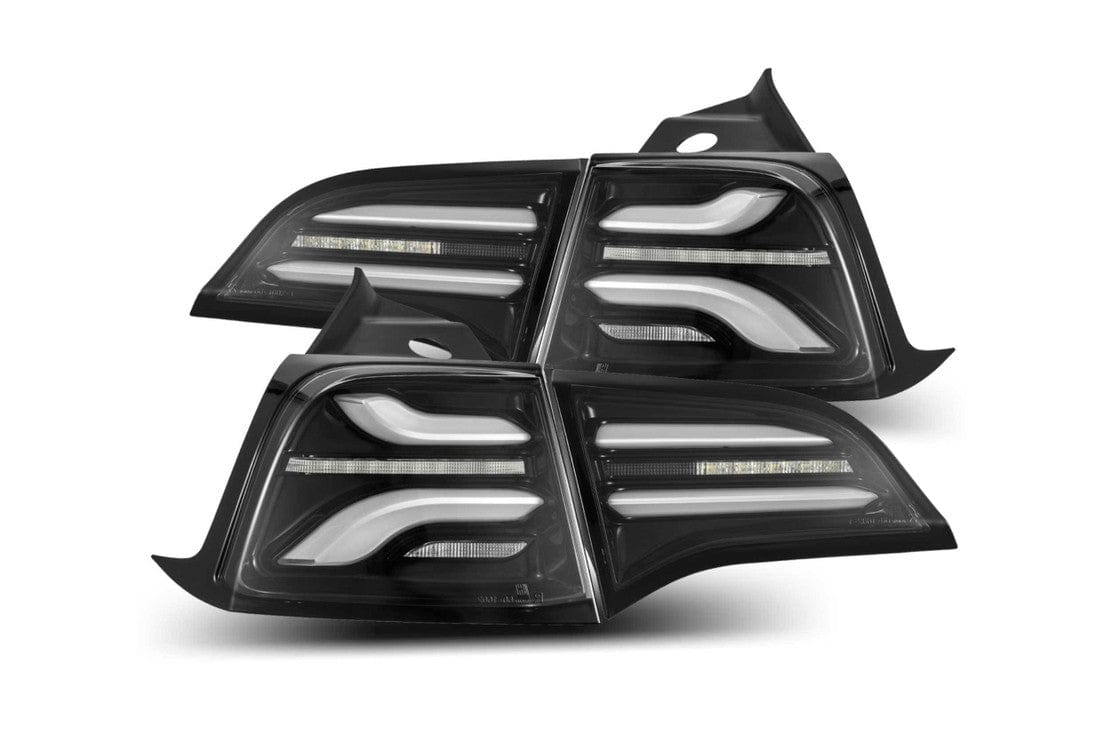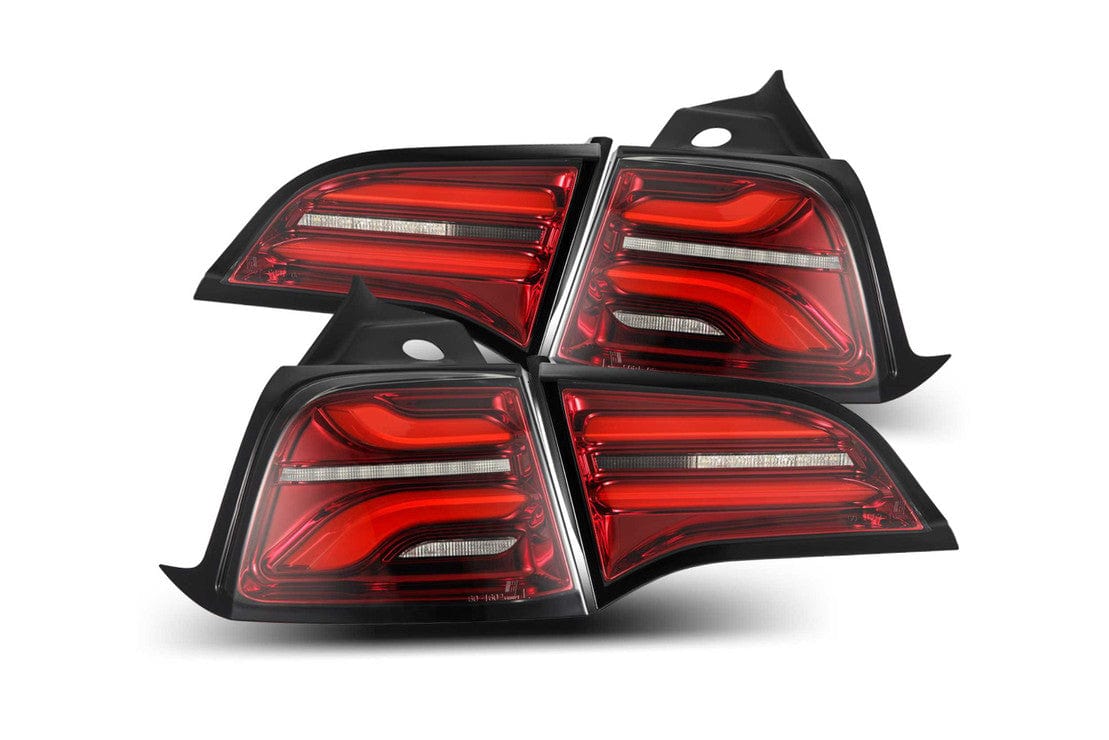 TESLA MODEL 3 / MODEL Y: ALPHAREX PRO LED TAIL LIGHTS
Introducing the AlphaRex Pro Series LED Tail Lights, the ultimate upgrade for your Tesla Model 3 or Model Y. Elevate your vehicle's style and safety with these cutting-edge tail lights. The Pro Series boasts LED Parking lights and turn signals, allowing you to choose between red or amber turn signals to suit your preference. Available in striking red or jet black finishes, these tail lights will undoubtedly enhance the aesthetics of your Tesla. Installation is a breeze, thanks to the plug-and-play wiring harness, ensuring a hassle-free setup. The LED tubes provide exceptional visibility, ensuring you stay safe on the road. Plus, rest easy knowing these tail lights are DOT and SAE compliant, meeting all safety standards. We stand behind the quality of our product with a generous 2-year warranty. Your purchase includes 2 Pro Series LED Tail Lights (Left and Right), an installation manual, and a plug-and-play DRL harness. Upgrade your Tesla today with the AlphaRex Pro Series LED Tail Lights and experience unmatched style and safety in one package.
BENEFITS
Customizable Turn Signals:

 

Choose red or amber signals.
Sleek Finishes:

 

Available in red and jet black.
Easy Installation:

 

Plug-and-play wiring harness.
Enhanced Visibility:

 

Bright LED tubes for safety.
Compliant & Warranty:

 

DOT/SAE compliant with 2-year warranty.
WHAT'S INCLUDED
Tail Lights: 2x (One Pair) Pro-Series LED (Tesla Model 3 / Model Y)
WARRANTY INFORMATION
This product is covered by a 2 year limited warranty, serviced and supported by the manufacturer directly. This warranty does not cover modifications, alterations, or misuse.
COMPATIBILITY
17-22 Tesla Model 3 U.S model: LED light tubes light up with parking light; Center LED light up when brake or sequential signal when turn signal is on )

20-22 Tesla Model Y w/ Red Turn Signal U.S model: LED light tubes light up with parking light and brake; Center LED light up when brake or sequential signal when turn signal is on

20-22 Tesla Model Y w/ Amber Turn Signal U.S model: LED light tubes light up with parking light and brake; Center LED light up when brake or sequential signal when turn signal is on
TECHNICAL SPECIFICATIONS
Lens Material: Polycarbonate (PC)

Housing Material: Polypropylene (PP)

Housing Colors: Smoked or Red