Description


Lost, damaged, or Led Strip fallen off the vehicle?
Purchase (1) Single Strip or Bar Replacement Underglow
or upgrade your entire kit with (4) new strips, select from RGBW or Flow Series!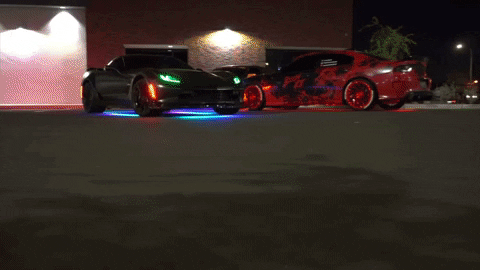 Features
Pro Grade High-quality aluminum bars with mounting Brackets

Ip68

 

100% waterproof

 

Led strips 

Plug and Play Easy Connect wiring 

5050 Ultra bright SMD Diodes 

Longer 60" Side Bars + 36-inch front and rear bars, fully illuminate your vehicle 
Our Pro Grade Aluminum Underbody Kit will set your vehicle off in any setting! Select from RGBW (Full-Color Functionality with Pure White Mode or Flow Series (Full-Color Functionality with Over 200+ Sequential Modes).
What are my options?
We have a few different styles when it comes to our Aluminum Strips, here's a breakdown of each style so you have a better understanding of what your options are. 
R

G

B

W

: Full-Color Functionality with Pure White Mode

Flow / Color Chasing

:

 

Full-Color Functionality with over 200+ Sequential/Chasing Modes
Flexible= non-aluminum, flexible peel, and stick strips
Aluminum= 

 

Pre-Assembled Rigid Aluminum Casings with Strips inside
Your Order Includes:
(1) 36" Led Strips or Bars 
(1) 60" Led Strips or Bars - single plug
(1) 60" (Side Strip attached to the back) - has two plugs, plugs one for front and one for back on underglow
Plug and Play Wiring with labels 
NOTE: Aluminum Underbody needs its own Bluetooth controller and is not compatible on the same controller with any of our Halos, DRL Boards, Led Emblems, etc.) When ordering this product along with other products please be sure to add a separate controller for the other products. 
Help Center
FAQ's, Install Guides, Product Info, and More!
Payment & Security
Your payment information is processed securely. We do not store credit card details nor have access to your credit card information.