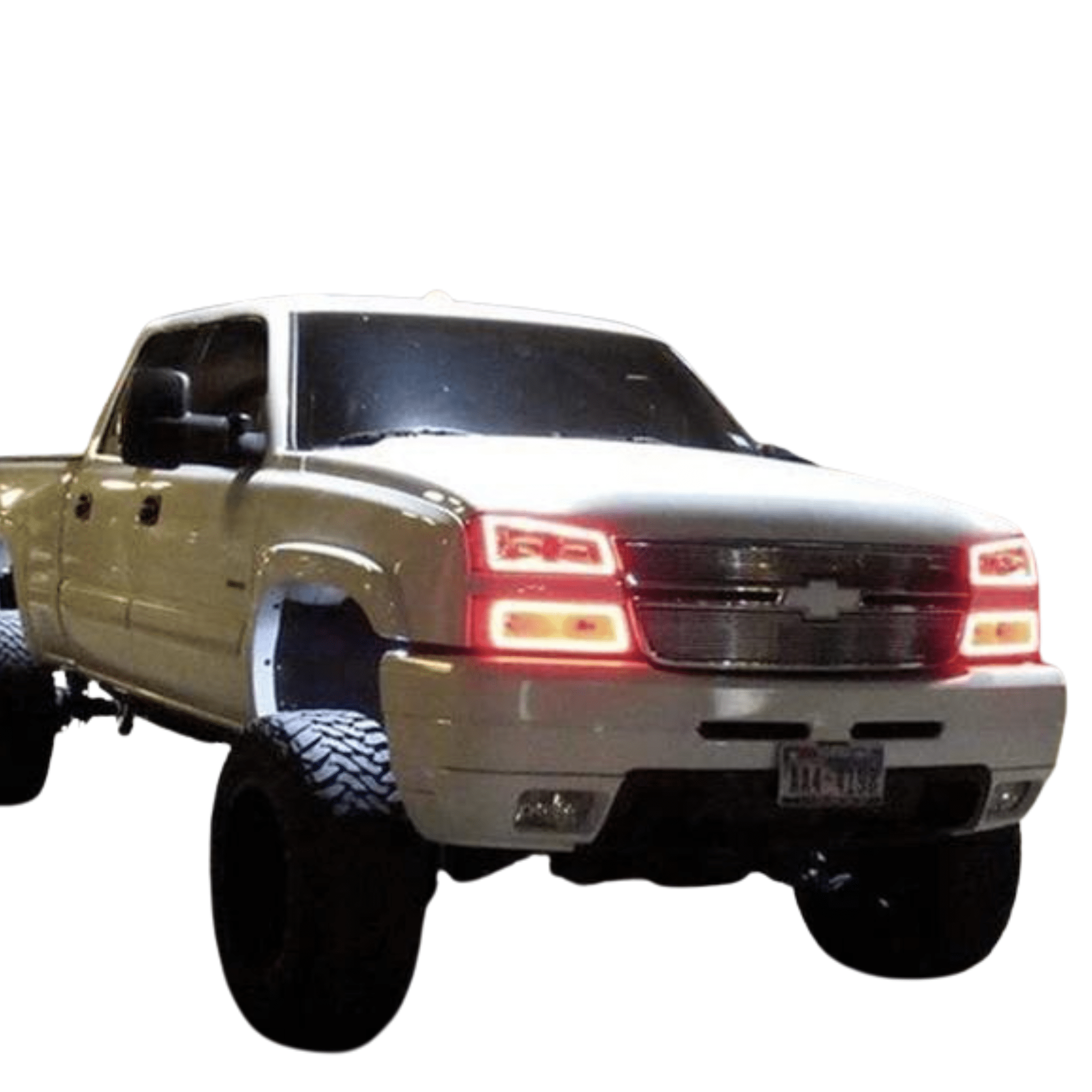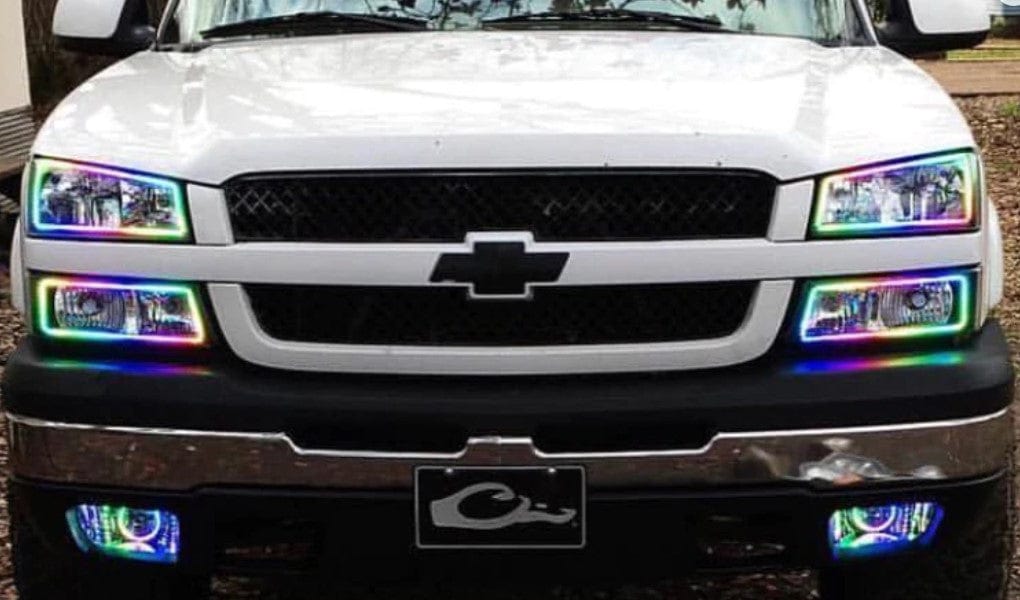 Chevrolet Silverado Multicolor Halo Kit (2003-2006)
Transform Your Headlights with Vibrant and Dynamic Multicolor LEDs.
✔️ #1 most Head-turning mod: Prepare to get tons of compliments and looks
✔️ Save money: No need to buy new headlights, simply upgrade your factory headlamps and get the look you want.
✔️ Flow/Color Chasing LEDs: Newest LED tech featuring flowing 120+ effects
✔️ Full Multicolor: The newest and brightest multicolor LED tech featuring a variety of modes and features
✔️ 2-in-1 Hybrid LED Control: Control your LEDs with your Phone + wireless handheld remote
✔️ Enhanced Look: Makes your car stand out, adding an attractive unique and modern touch.

Overview 
This 2003-2006 Chevrolet Silverado Multicolor Halo Kit adds custom style and a unique look to your car. Featuring multiple color settings, it's easy to pick the perfect hue to set your ride apart. With its easy installation and long-lasting durability, you'll be cruising in style for years to come!
Color Style

 

+ Remote
RGBW:

Stands for Red, Green, Blue and White. This color style mixes these primary colors to create all colors on the color spectrum such as purple, pink, yellow, orange, etc. You'll get full color functionality and options to select flashing, fading and strobing effects.



Flow Series/Color Chasing:

This is the newest color style option. This color style includes everything from RGBW plus you get over more than 120 different sequential light patterns and color combination modes.
Controller Options
Bluetooth Controller (Recommended):

Allows you to control the LED lights via app on your phone. The app gives you full control over the colors, modes, brightness, speed and more.



RF Handheld Remote:

"Radio Frequency" wireless remote features a quicker, easy to use solution for controlling your lights. This remote option allows you to change colors, modes, brightness and speed at the click of a button.
Order Includes
2 Pairs of Multicolor Halo Rings (2 Halos for each headlight)
Easy Plug and Play Wiring + Harnesses/Drivers
Your choice of Controller
Install Guide
Installation
Installation Time: 1-2 hours (after headlight is open)
Installation Overview: Product installs into your existing OEM headlights
Tools Needed: Basic Toolset
Install Guide: Halo Kit Install Guide
Vehicle Compatibility
This product fits the following Year/Make Model(s):
2003 Chevrolet Silverado
2004 Chevrolet Silverado
2005 Chevrolet Silverado
2006 Chevrolet Silverado
Videos