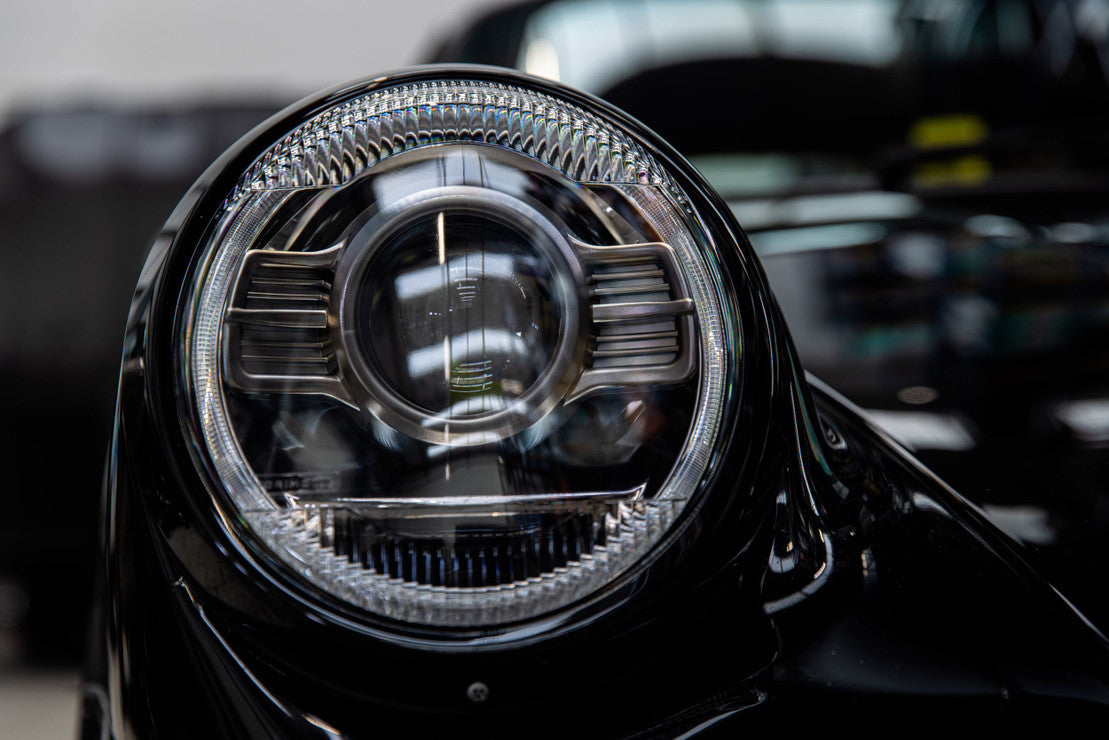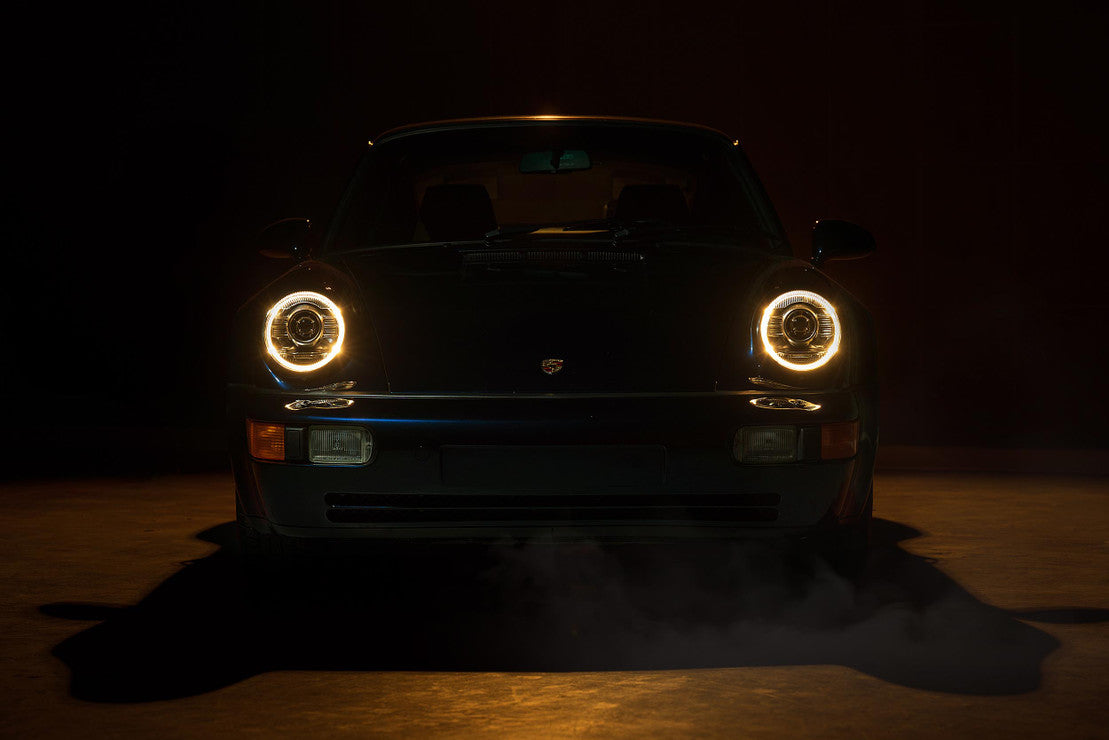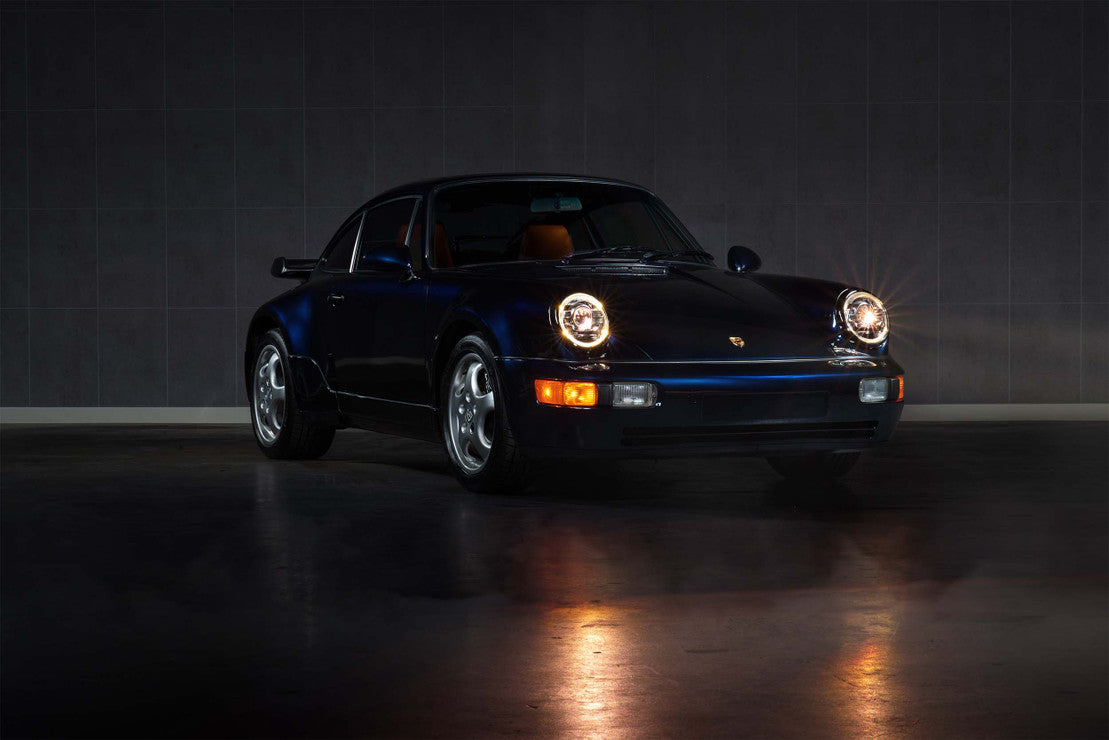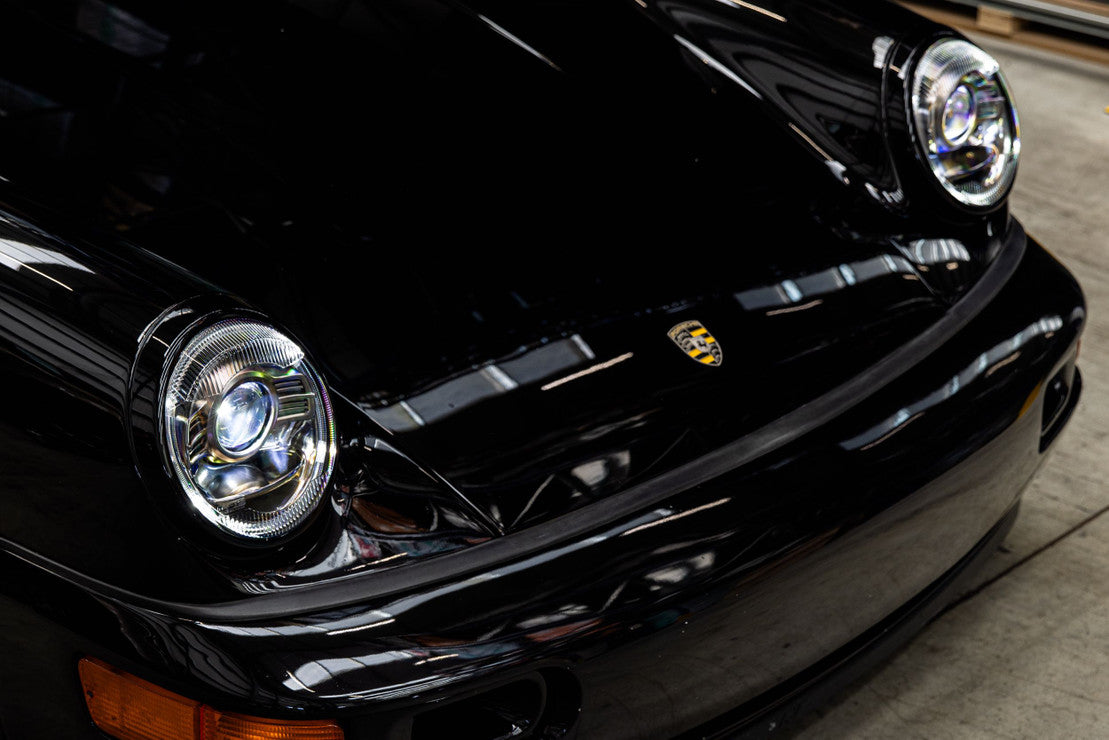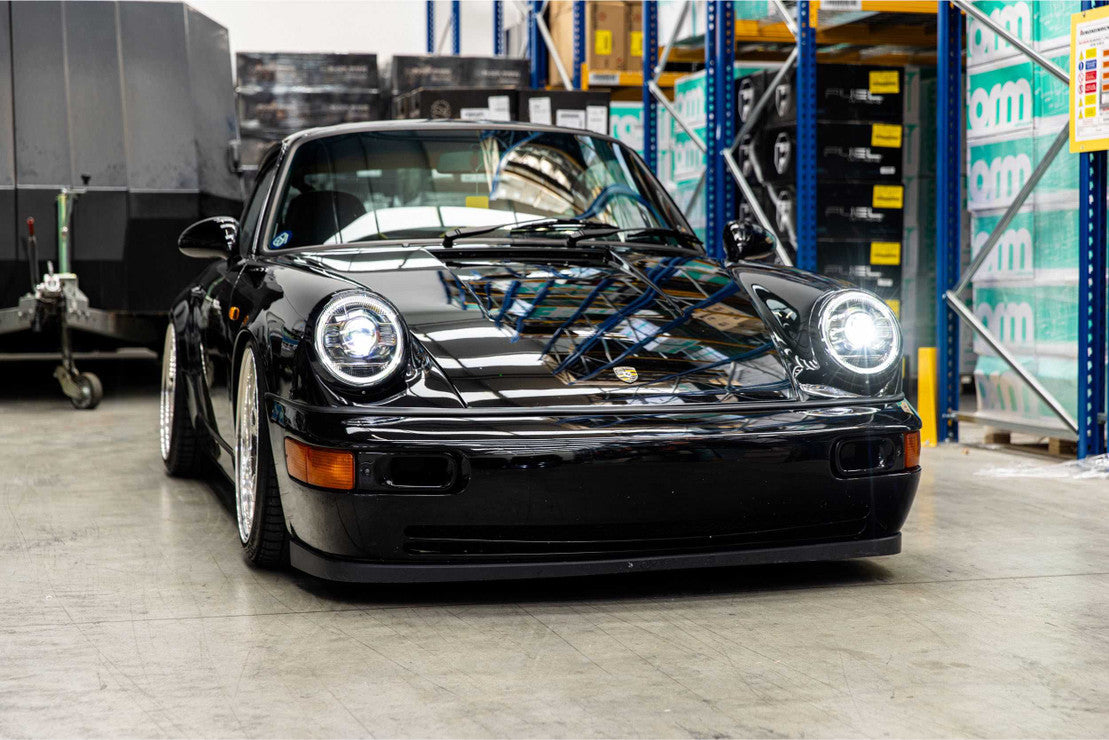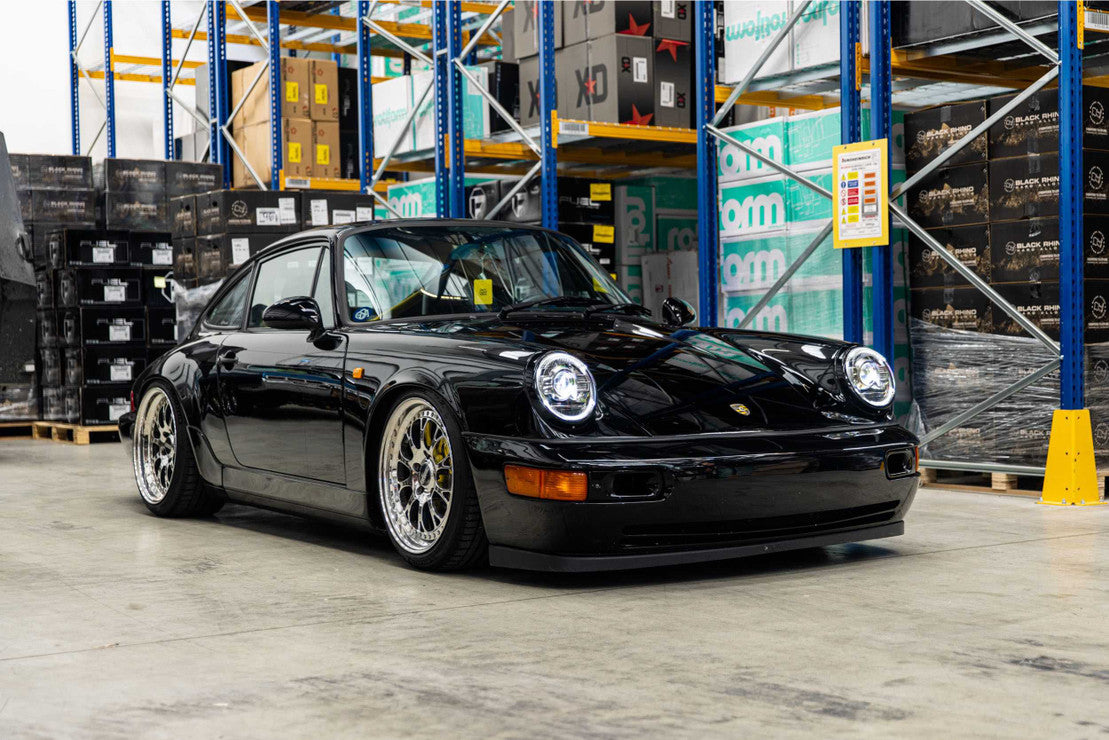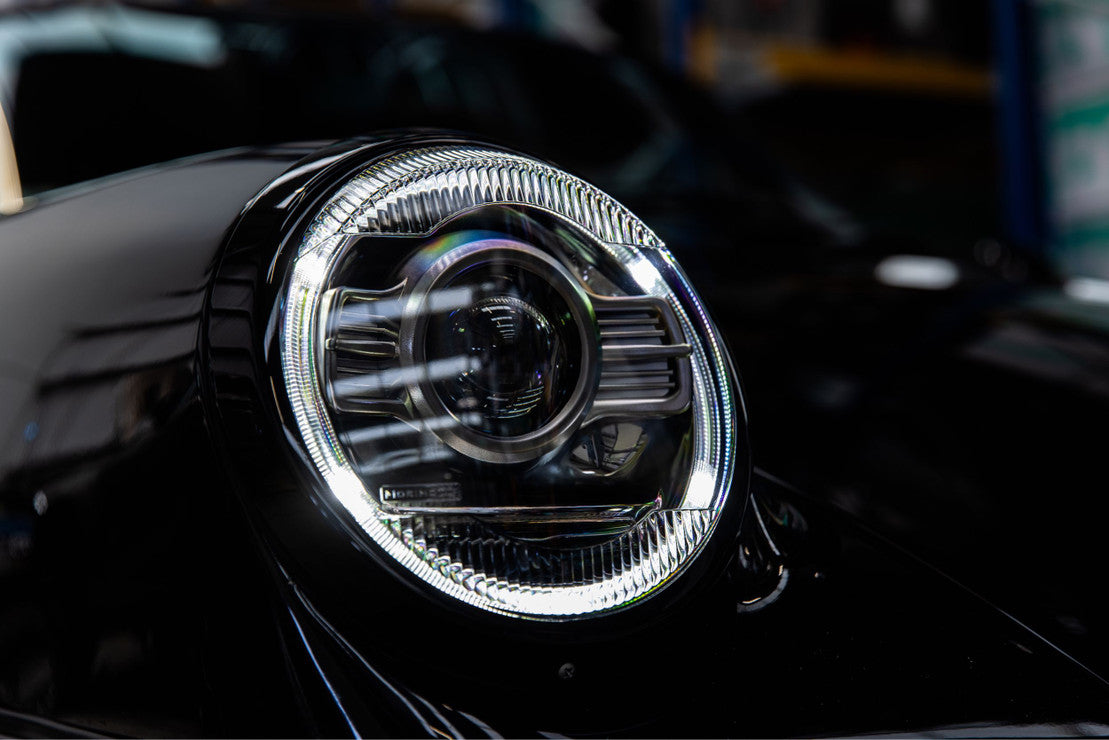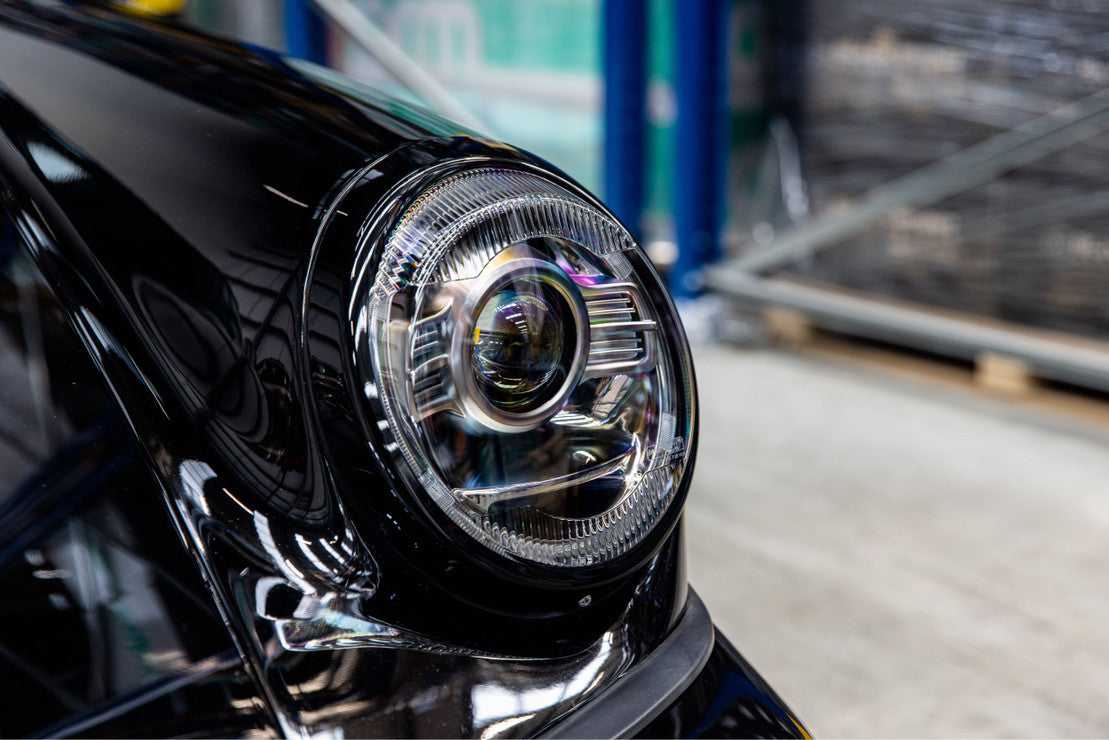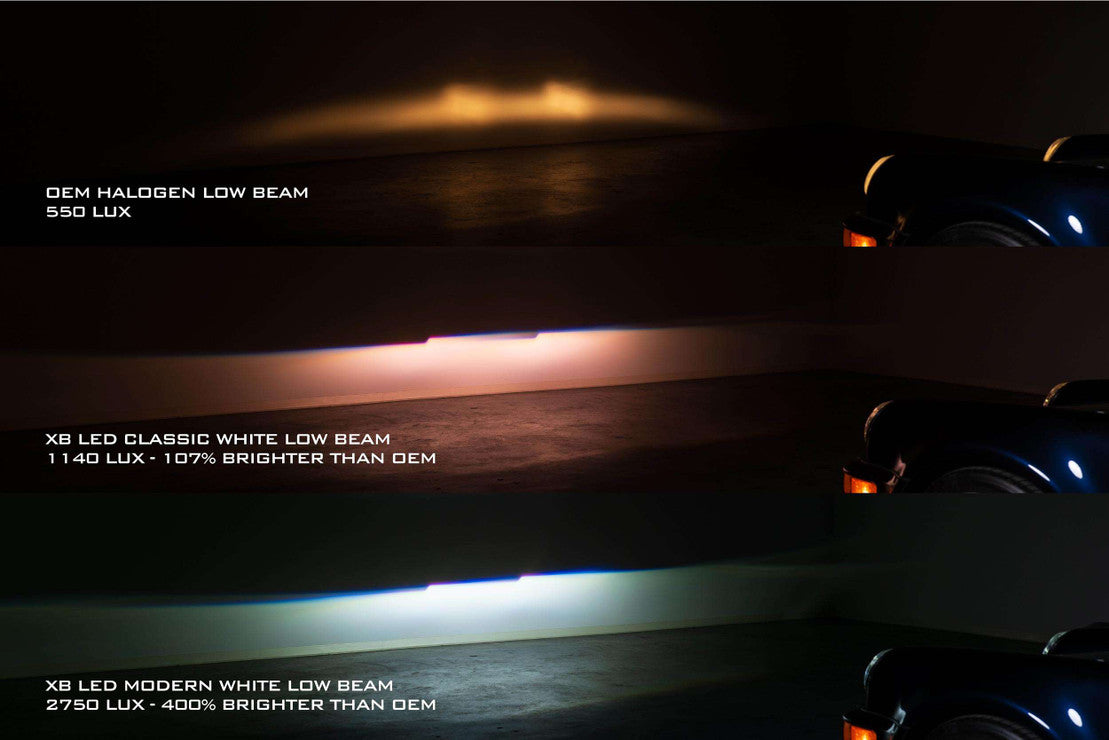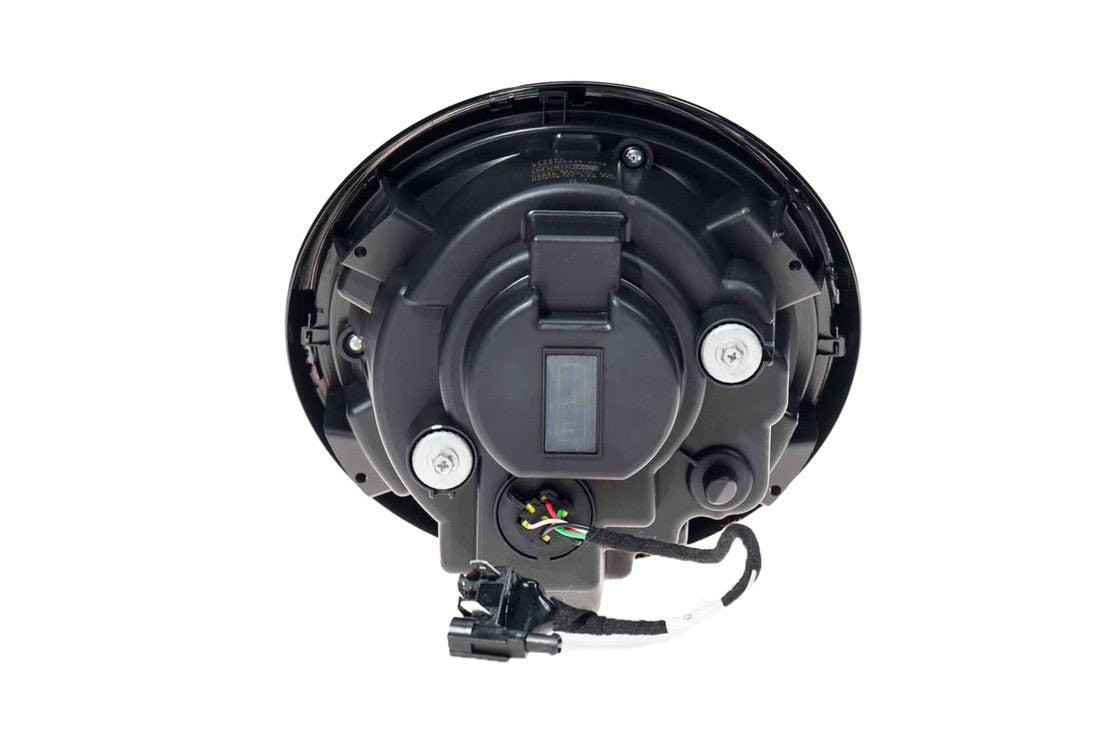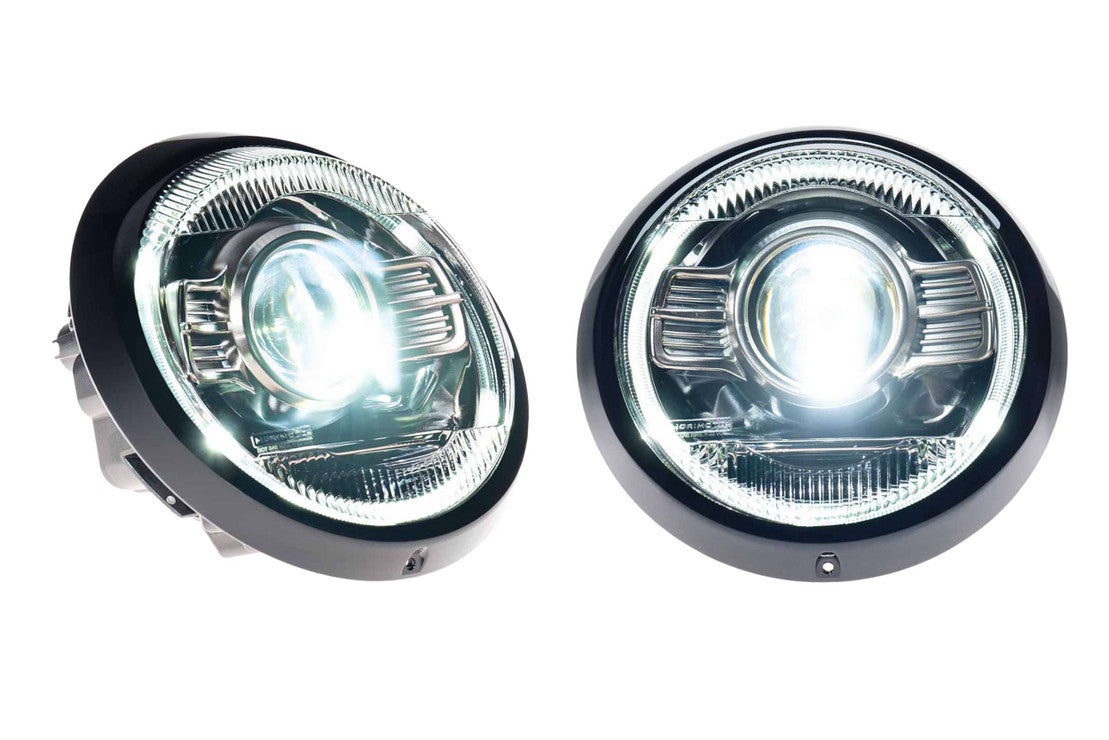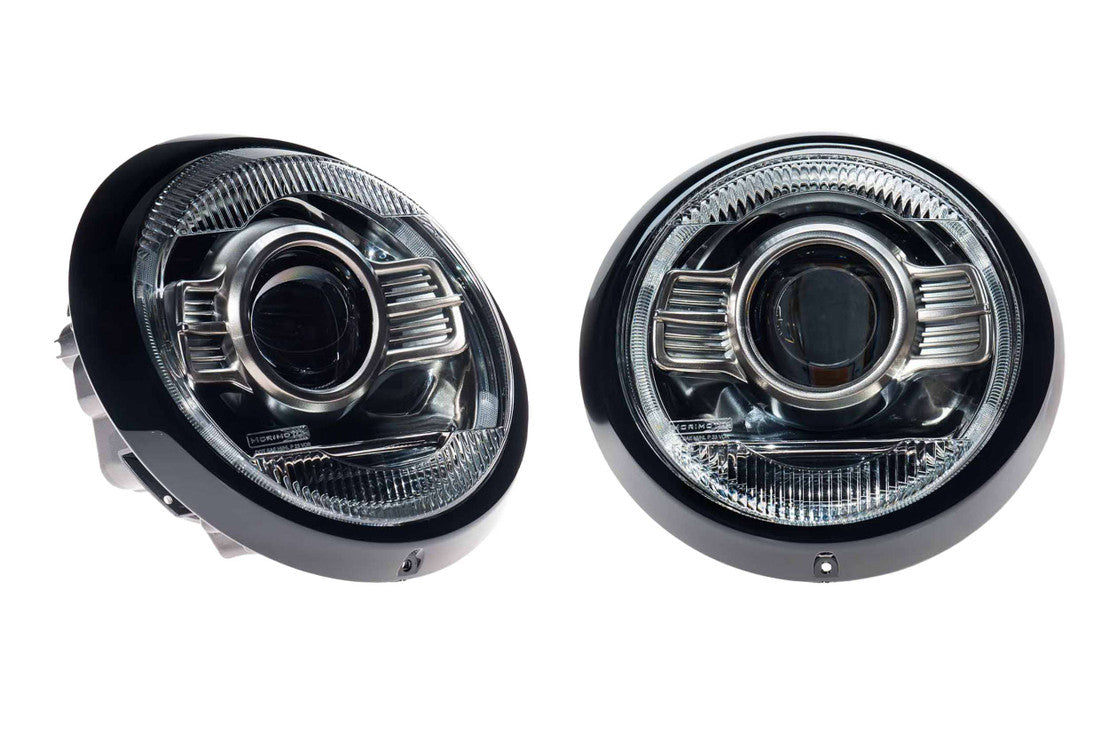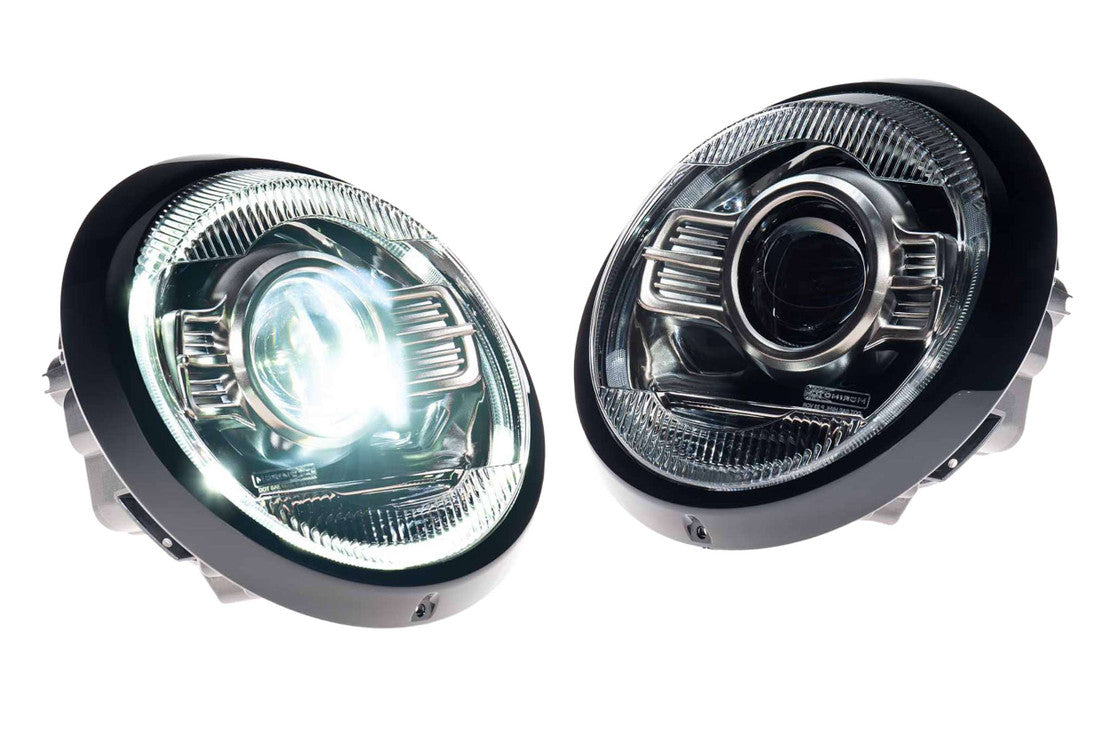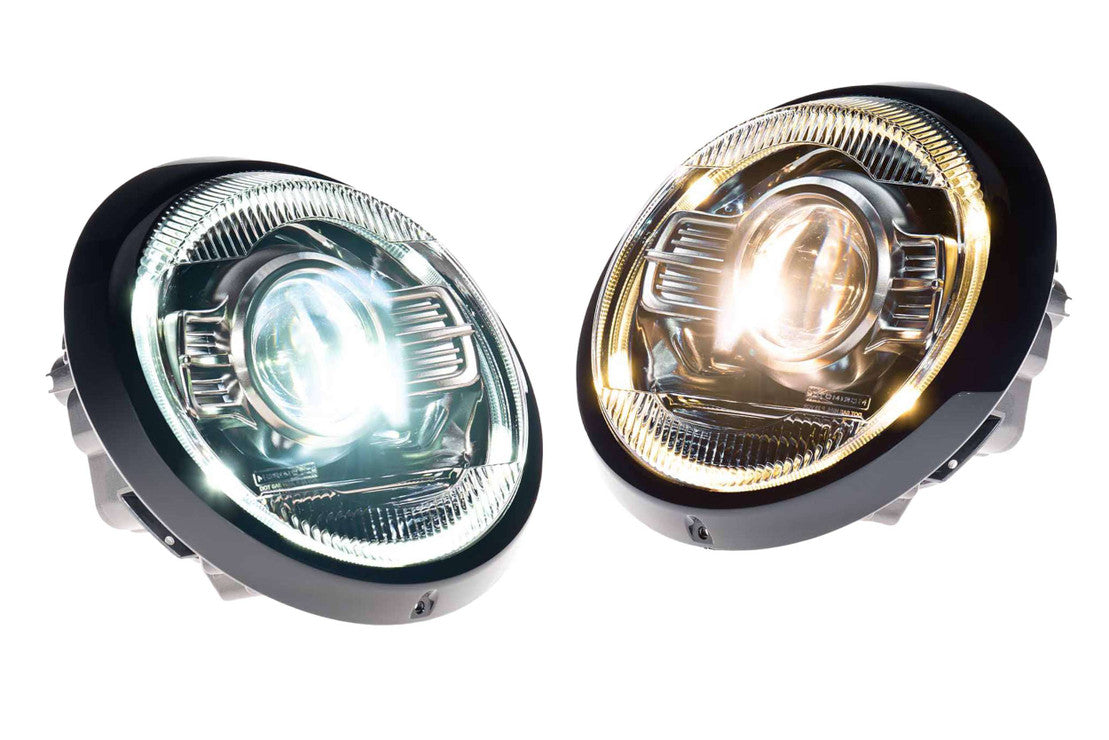 PORSCHE 911/912/964 XB LED HEADLIGHTS (1964 - 1994)
Introducing the Morimoto XB LED Headlights for your classic Porsche 911! Elevate your driving experience with these cutting-edge headlights, designed to seamlessly blend the timeless aesthetics of your vintage Porsche with modern illumination technology. These Bi-LED projectors offer a wider, brighter low beam and a high beam that pierces through the night, meeting and exceeding all safety standards. Installation is a breeze, thanks to the plug-and-play design, and we've included everything you need for a hassle-free upgrade. Preserving the iconic styling of your 911, these headlights feature a preserved geometry and intricate fluted texture. The integrated daytime running lights and parking lights add a touch of elegance while improving visibility. Choose between Classic White for an authentic look or Modern White for a sleek, updated appearance. Built to last, these headlights boast a durable polycarbonate lens with UV treatment, ensuring they'll look new for years to come. Don't compromise on quality – invest in Morimoto XB LED Headlights and experience the road like never before.
BENEFITS
Enhanced Visibility:

 

Wider, brighter low beam, and a powerful high beam for better night driving.
Easy Installation:

 

Direct fit for Porsche 911s 1965-1994, plug-and-play with included adapters.
Classic Styling:

 

Preserves iconic Porsche look with fluted texture and modern optical light pipe.
Style Options:

 

Choose Classic White for OEM appearance or Modern White for a refreshed look.
Durable Design:

 

UV-treated polycarbonate lens for long-lasting performance and exceptional visibility.
VEHICLE COMPATIBILITY
Porsche 911: 65-94 (911,912, 964 Body styles) (All sub-models included)

H4 Wiring: Plug n Play

H5 Wiring: Plug n Play with Included Adapter harnesses

Replaces Porsche Part #: 91163192700, 91163111300, 91163111302, 91163111900, 1305319342, 911631927

Compliance:FMVSS108 Compliant
TECHNICAL SPECIFICATIONS
Low Beam Performance (Classic White): +107% (550 lux [Halogen] to 1,140 lux)

High Beam Performance (Classic White): +109% (660 lux [Halogen] to 1,380 lux)

Low Beam Performance (Modern White): +400% (550 lux [Halogen] to 2,750 lux)

High Beam Performance (Modern White): +387% (660 lux [Halogen] to 3,220 lux)

INTENSITY: 3,200lm (raw; each)

TRAFFIC PATTERN: LHD Only

INPUT: H4 or H5 3 Pin

FUNCTIONS: DRL (White), Parking, Low, High

BEZEL COLOR: Gloss / Gunmetal Metallic y

MATERIAL: ABS Plastic (Housing), UV-Resistant Polycarbonate (Lens)

OPTIC: Single 3" Kuria Optic Bi-LED

UV COATING: Momentive UVHC3000
WHAT'S INCLUDED
Headlights: 2x (One Pair) 65-94 Porsche 911 XB LED Headlights

Retainers: 2x New Lens Retainers (Gloss Black / Paintable)

Wiring: Plug and Play H4 Harness, Fuse Tap, H4 to H5/9007 Adapters

Warranty: 5 Years
INSTALLATION
Videos